Avast is an antivirus security application developed by Avast for iOS, Windows, Android, Linux, and mac.
Being an antivirus software, it detects malware, phishing, viruses, ransomware, spyware & others and protects your computer.
What if Avast keeps turning off by itself? YES, that's right. Avast keeps turning off due to which your PC can get infected with malicious programs.
To fix Avast turning off by itself issue you need to try some workarounds that are provided in this article.
Go through the workarounds and fix the turning off issue in Avast to make your computer safe again.
How to Fix Avast Turning Off by Itself Problem?
Here are the troubleshooting solutions that will help you in fixing the Avast turning off itself issue. Perform them one after the other and see which one suits you in solving the problem.
Fix 1: Update Avast to the Newest Version
There are chances that Avast turning off by itself issue occurs due to the outdated version in Avast. If you have recently updated your Windows OS then you need to check whether there is any update available for Avast, so that it works properly.
If there are new updates then follow the steps to update Avast to the newest version:
Click on Avast icon and open it
Click on the menu
Select settings
Click on General and choose the update option
Click on check for updates and download them
Once the newest version of Avast is updated, try to run the Avast and see if it still gets turned off by itself or not.
This solution also works to fix the Avast behavior shield keeps turning off issue.
Fix 2: Check aswbIDSAgent Service is Running Properly
In Avast there is a service aswbIDSAgent that protects your PC. Making some changes in settings in this service can help you in fixing the Avast keeps turning off issue.
Follow the steps to check the aswbIDSAgent Service is running properly:
Press the Windows + R key
Type services.msc and click on OK
Search for aswbIDSAgent Service, right-click and choose properties
Check if the service is stopped or not, if not then click on the STOP button and wait for the service to stop
Now, under startup type select Automatic and then click on the start button
This will start the aswbIDSAgent service again.
Run Avast and see if the Avast turning off by itself issue got resolved or still occurs.
Fix 3: Try Reinstalling Avast
If the above solutions didn't work out in solving Avast keeps turning off by itself then you can try reinstalling it.
First of uninstall Avast, for the follow the below steps:
Press the Windows icon
Go to settings
Click on Apps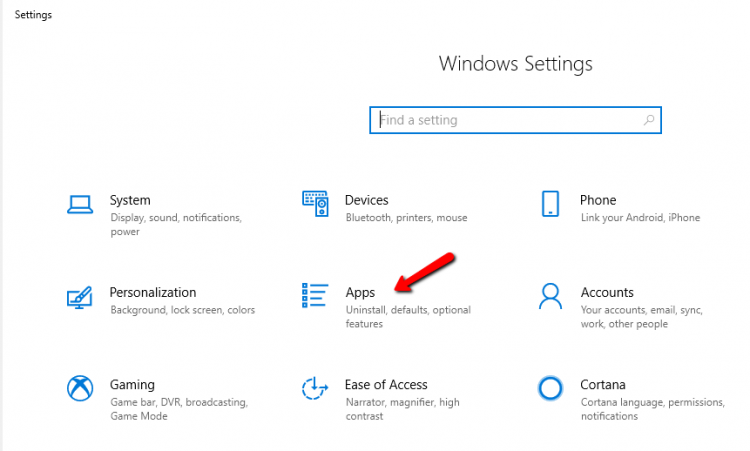 Select Apps and Features
Search Avast, click on it and click on Uninstall button
Click YES to confirm the uninstallation
After Avast is uninstalled from your PC, visit the official website of Avast and download the current version of it
Once you have downloaded the Avast files, disconnect your system from the internet and boot Windows into safe mode.
After completing the reinstallation of Avast, try to run it and this time Avast turning off by itself won't happen.
Apart from this, there is one more issue that makes Avast turning off and that is Avast Behavior shield. YES, that's right Avast behavior shield keeps turning off.
First of all, let me tell you that the Avast behavior shield is an extra layer that safeguards your computer from various threats.
But unfortunately, Behavior Shield keeps turning off on startup. Here get to know the reason why along with the solution to fix it.
Why My Avast Behavior Shield Keeps Turning Off?
The reason why Avast shields keep turning off is that Avast cannot be enabled manually and also due to the programs which are blocked by Avast but marked safe because of admin rights.
Now, go through the solutions to fix Avast behavior shield keeps turning off issue.
Fix 1: Repair the Avast Antivirus Software
Repairing Avast Antivirus software will not only fix Avast turning off by itself but also Avast behavior shield keeps turning off issue.
Follow the steps to proceed further:
Click on the Avast icon to open it
Click on the Menu
Go to settings, click on General
Choose the Troubleshooting option and click on Repair App
Wait for the repairing process to get completed which might take some time so have patience
Once the process is over, restart the Avast program and see if Avast keeps turning off automatically issue got solved or not.
Fix 2: Use Command prompt
Using the command prompt, you can disable the behavior shield or Avast scanning from the background. This might help in solving the Avast behavior shield turns off by itself problem.
Follow the steps to disable behavior using command prompt:
Press the Windows icon
Type cmd, right-click on the search result and select run as administrator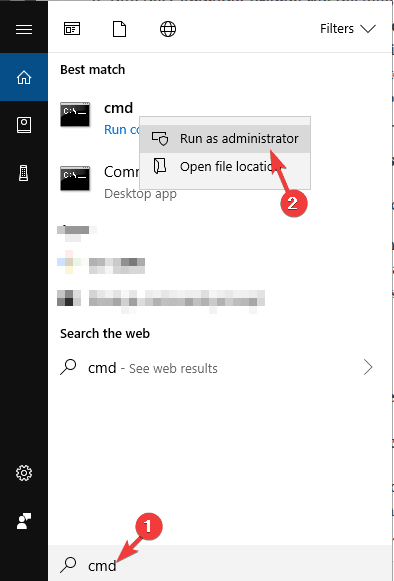 In the command prompt window, type C: ProgramDataAvastSoftwareAvast and press the enter key

A new window will appear, search and open the avast5.ini.file
Insert [GrimeFighter] : ScanFrequency=999 command and save it
Reboot your PC
Now, check whether the turning off issue got resolved or not.
Make Your Windows PC/Laptop Secure and Error-Free
Keeping Windows PC/Laptop secure and error-free it is compulsory to scan it frequently to maintain a huge distance from the Errors.
To scan your computer, try the PC Repair Tool. this is a professionally designed repair tool that will scan your PC, detect all the errors and solves them automatically without any hassle.
Errors such as registry, DLL, update, game, BSOD and many more are easily resolved by this tool. it also prevents malicious programs, improves PC performances, repairs corrupt system files and others.
Get PC Repair Tool to Make Your Windows Secure and Error-Free
Conclusion
All right fellow…
Here I conclude my article. I have gathered the solutions that will fix Avast turning off by itself issue and Behavior Shield keeps turning off the problem.
Perform the fixes one after another and turn on your Avast antivirus software to keep your PC safe.
I hope you liked this article and it turns out to be useful in solving all your queries. You can also visit our FB page and gives a big thumbs up.