Are you the one encountering the PNP_DETECTED_FATAL_ERROR? Wondering what went wrong and how to fix PNP_DETECTED_FATAL_ERROR BSOD error?
Then in this article, you will get the complete information about the error and the complete solutions to fix this problematic Pnp blue screen error in Windows 10.
PNP_DETECTED_FATAL_ERROR is a Blue Screen of Death error and can generate lots of system issues on Windows 10 OS. Well, this is a very irritating error as it forces your system to restart unexpectedly.
This error can also make the system unstable, so in this blog, we're going to show you how to fix PNP_DETECTED_FATAL_ERROR BSoD error.
But first, check out the common causes responsible for the error.
Why I am Getting PNP_DETECTED_FATAL_ERROR Blue Screen Error?
Due to the damaged or corrupt Windows system files
Computer virus or malware infection can corrupt the Windows system files.
Outdated system drivers can also cause the blue screen of death error
Due to the hardware or software issues
Due top outdated Windows OS
Other PNP_DETECTED_FATAL_ERROR Related BSOD Error
Running program Windows crashes when "PNP_DETECTED_FATAL_ERROR" appears.
"STOP Error 0xCA: PNP_DETECTED_FATAL_ERROR" is appeared.
A problem has been detected and Windows has been shut down to prevent damage to your computer. The problem seems to be caused by the following file:
Computer or laptop is crashing frequently with Error 0xCA when executing the same application.
"The PNP_DETECTED_FATAL_ERROR bug check has a value of 0x000000CA. This shows that the Plug and Play Manager meet a severe error, possibly as a result of a problematic Plug and Play driver." is appeared.
System performance decreases and responds slowly to mouse or keyboard input.
System freezing for a few seconds at a time.
Now follow the below-given fixes one by one to fix Pnp detected fatal error. 
How to Fix PNP_DETECTED_FATAL_ERROR in Windows 10?
Solution 1: Update Windows 10
Commonly the PNP DETECTED FATAL ERROR blue screen of death error is caused due to the hardware or software incompatibility issues. So here it is necessary to keep your Windows 10 operating system update.
And Microsoft is trying hard to fix the error and releases various patches, so make sure to download the latest patches from Windows updates.
Windows 10 usually install the updates automatically but it might happen you missed the update due to certain issues or errors.
So make sure to check for the updates manually. Follow the steps to do so:
Hit Windows Key + I> open the Settings app.
Now go to Update & Security section
And click Check for updates
Now Windows will start scanning and download the updates automatically, and when the updates are downloaded, restart your computer.
Check if the blue screen error PNP_DETECTED_FATAL_ERROR is fixed or not.
Solution 2: Update your Drivers
Now after updating the Windows 10 system if you are still receiving the PNP blue screen of death error, then the error may occur due to the incompatible or updated system drivers.
So, make sure to update the system drivers and o update them visit the Microsoft official website or the manufacture website and search for the latest updates.
Moreover, you can also update the drivers easily by running the automatic Driver Easy update tool. This after scanning once detect and update the entire system drivers and also fix drivers related issues and errors
Get Driver Easy to update system drivers automatically
Solution 3: Roll Back to the Previous Version
Many users also confirmed that rolling back the drivers to the previous version works for them to fix PDP_DETECTED_FATAL_ERROR blue screen error.
According to the users, the Intel DPTF Manager driver is the main culprit and causes the error even after updating to the latest version.
So, check if you are having this driver then roll back to the previous version. And check if the error is fixed or not, but if not then head to the next solution.
Solution 4: Disable Third-Party Antivirus Installed
Many times the third-party antivirus installed on the computer can also cause interruption and this leads to a blue screen of death error.
So, it might happen the PNP_DETECTED_FATAL_ERROR error is also caused due to the antivirus program installed on your computer.
Try to disable the third-party antivirus and check for the error, if it still appears then uninstall the antivirus.
Get SpyHunter to remove virus or malware infection completely
Solution 5: Run the BSOD Troubleshooter
You can also run the inbuilt BSOD troubleshooter provided by Windows 10. Try running the tool as this worked for many users to fix various blue screen of death error.
Follow the steps to run the troubleshooter:
Hit Windows + X keys> Settings app> then Update & Security
Now from the left menu click on Troubleshoot
Choose BSOD > then click on the troubleshooter.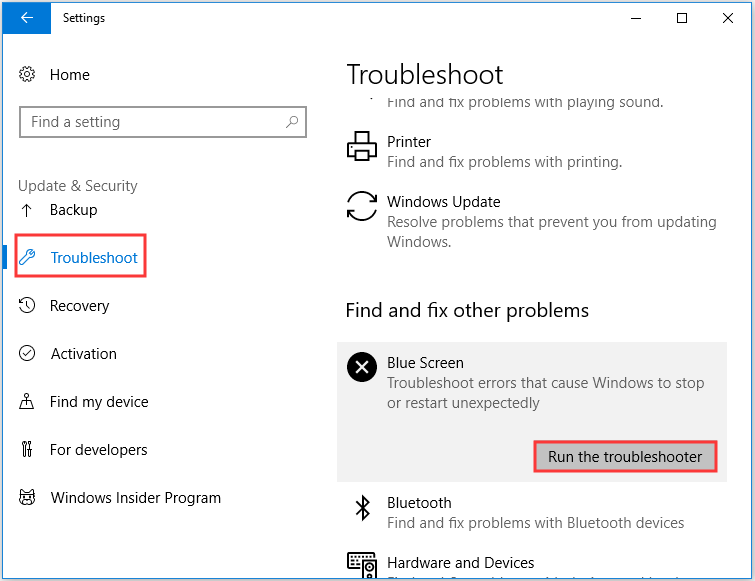 Follow the instructions and wait for the scanning process to complete.
Now check if the PNP_DETECTED_FATAL_ERROR blue screen error is fixed or not.
Solution 6: Check your Hardware
As said the corrupted or damaged hardware can also the PNP_DETECTED_FATAL_ERROR Blue Screen of Death error.
Make sure to check your RAM if it causing a problem or else add more RAM. You can also check other components like hard drive and motherboard.
But remember if you are not technically advanced then avoid this solution.
Solution 7: Uninstall Problematic Software
Check if you have recently installed any software or any application then this is what might be causing the error.
So make sure to uninstall the software or programs.
First, boot your system in Safe Mode
Then go to Control Panel > Programs and Features
And search for the problematic program and uninstall it.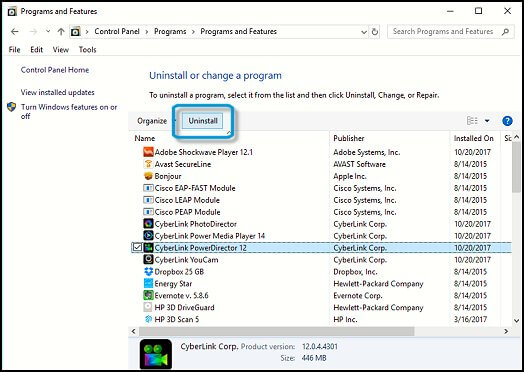 Well manually uninstalling the program won't remove it completely as some of its registry entries and junk files are left behind.
So here it is suggested to go for the third-party uninstaller to remove the program completely.
Get Revo Uninstaller to remove programs completely
Solution 8: Run Windows System File Checker
The corrupted Windows system files can also cause interruption and result in PNP_DETECTED_FATAL_ERROR in Windows 10.
So here it is suggested to try running the inbuilt System File Checker command, and repair the corrupted Windows system files.
Follow the steps to do so:
Open Command prompt as admin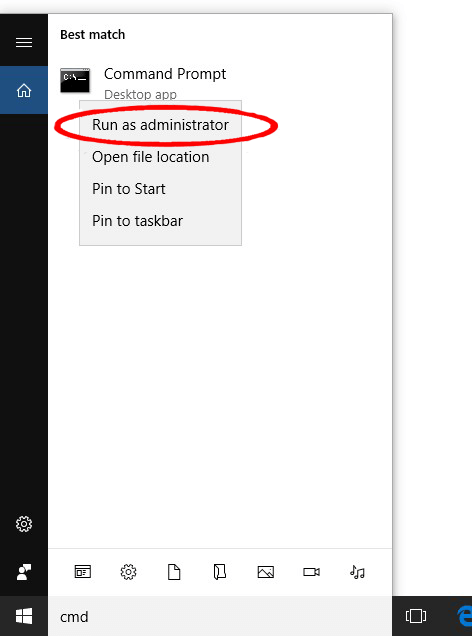 Then in the command prompt > type sfc/scannow > and hit Enter
Wait for the scanning process to complete (approx 15 minutes)
And as the scanning process is finished, restart your computer and check if the BSOD PNP_DETECTED_FATAL_ERROR is fixed or not.
Solution 9: System Restore
Well, if none of the above-listed solutions works for you then here it is suggested to perform a system restore in Windows 10.
This will restore your system to the previous version where there is no error.
Follow the steps to perform system restore:
Boot in Safe Mode.
And press Windows + R key > in the Run command > type rstrui.exe > Enter
Now select to roll back to an earlier time when your system is functioning well > click Next
Wait for your computer to finish
I hope now you can run the system without the BSOD PNP_DETECTED_FATAL_ERROR error.
Best & Easy Solution to Fix PNP_DETECTED_FATAL_ERROR Error
Well, sometimes the manual solutions won't work for the users, so in this case, it is suggested to scan your system with the PC Repair Tool.
This is a professional recommended tool that just by scanning once detect and fix common computer errors. With this, you can fix various PC errors such as BSOD error, registry error, application error, DLL error  & others.
It also repairs corrupt or damaged Windows system files, prevents viruses, speeds up the slow performance of PC and much more. You just need the download the tool and rest work will be done with ease.
Get PC Repair Tool to Fix PNP_DETECTED_FATAL_ERROR Error
Conclusion:
So, this is all about the PNP_DETECTED_FATAL_ERROR blue screen of death error in Windows 10. I tried my best to list down the entire possible fixes to get rid of the error.
Now it's your turn to follow the solutions given one by one carefully and check which one works for you.
I hope the solutions listed above works for you to fix the PNP Detected Fatal Error on Windows 10, you can also opt for the PC Repair Tool, to fix various BSOD errors easily.
Apart from this, if you have any questions or suggestions then feel free to write to us, or you can also visit our BSOD hub to check for the fixes of other blue screen errors.
Good Luck..!