Previously I wrote a post on some useful plugins that can help you manage multiple WordPress websites. However, when you're a blogger managing your website is just half the task. The second most important aspect is to manage your posts.
As we know that better post management means better productivity – and what better way to do that other than through useful WordPress plugins. So today, I'm going to introduce some brilliant WordPress plugins to manage posts better way. Are you ready to check them out? Come on.
Read Also: 20 WordPress Plugins for Your Photography Website (2018)
Redirection
Redirection is a popular WordPress plugin that helps you to migrate blog posts, i.e., change their addresses easily or create redirects automagically. As long as you're ready to manage the things with your new host, blog, or link, you need not worry about anything.
Redirection also helps you tidy up your blog by logging 404 (Not Found) errors and helping you to check & fix false links, thus improving user experience. Surprisingly, the plugin also features import & export option, regex support, and support for Apache as well as Nginx. Wow, I just can't ask anything more from this plugin, can you?
Custom Post Type UI
No other WordPress plugin can beat Custom Post Type UI when it comes to managing the custom post types and taxonomies on your blog or website. I'm fond of its easy interface that simply works. Along with its usual features, it also provides an import and export tool to quickly import or export post types and taxonomies from or to other sites.
Simple Tags
Simple Tags is an good way to manage your blog's tags easy way. With this plugin, you can enjoy innovative features, which allows you to automatically add tags and tag links in your blog posts. Pretty cool, right? It suggests tags, helps manage tags including adding, deleting, merging, searching, etc., and allows editing tags in bulk.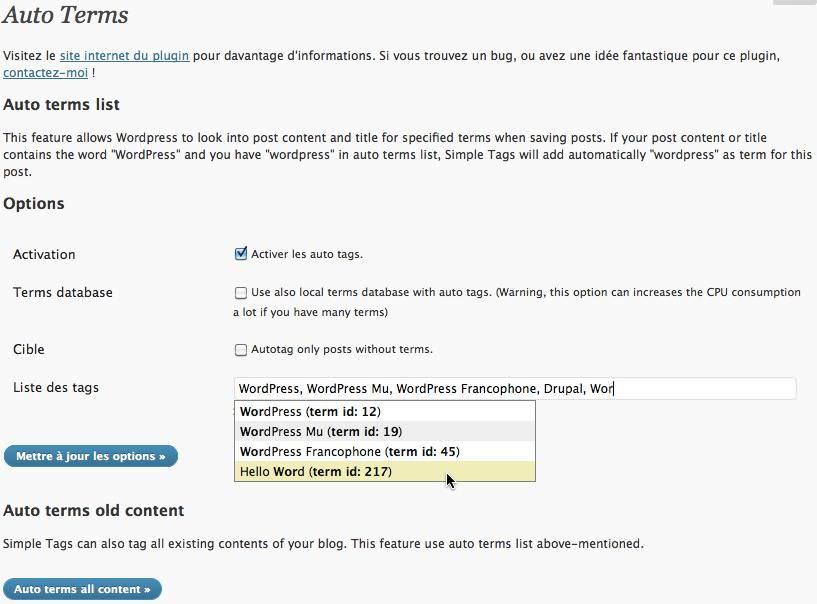 Auto Post Thumbnail
This plugin is used to generate post thumbnails aka featured images automatically for your posts using the images in them. It will generate thumbnail from the first image in the post, and thankfully, you can also skip posts by adding a custom field to such posts. Moreover, you can also regenerate thumbnails for published posts using this plugin.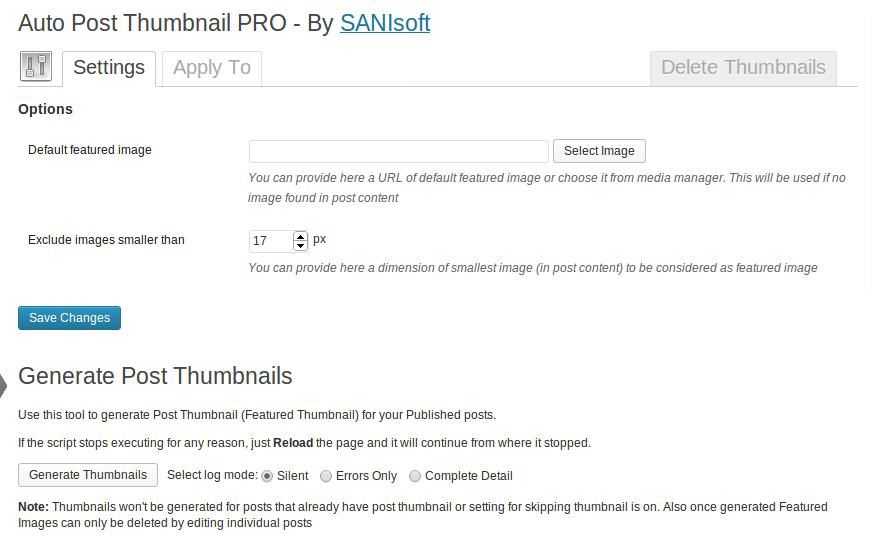 Search Regex
Search Regex offers you advanced search and replace functions with support for regular expressions. Unlike the simple search feature of WordPress, Search Regex is powerful enough to search and replace in bulk. For example, if you change your blog or brand name, and wish to update the same in all your posts and pages.

It's also helpful if you're ready to migrate the site and need to change the URL paths, image directory names, and so on. I think it's really helpful to have this one, don't you?
Display Posts Shortcode
This plugin, as its name suggests, is specially designed to show post listings. Thanks to its shortcode option, you can display posts almost anywhere including posts and pages. It allows you to show posts matching tag, post type, category, and even more. On top of that, you can also filter data shown such as include_excerpt, image_size, and so on.

Post Expirator
If you want to set an expiration date for any of your post, then Post Expiration is just the plugin you need. The plugin offers numerous ways to expire a post, including changing status of a post to draft, delete or trash it, make it private and so on. Also, if you want to show the expiration date of your post, you can do so by adding "[postexpirator]" tag.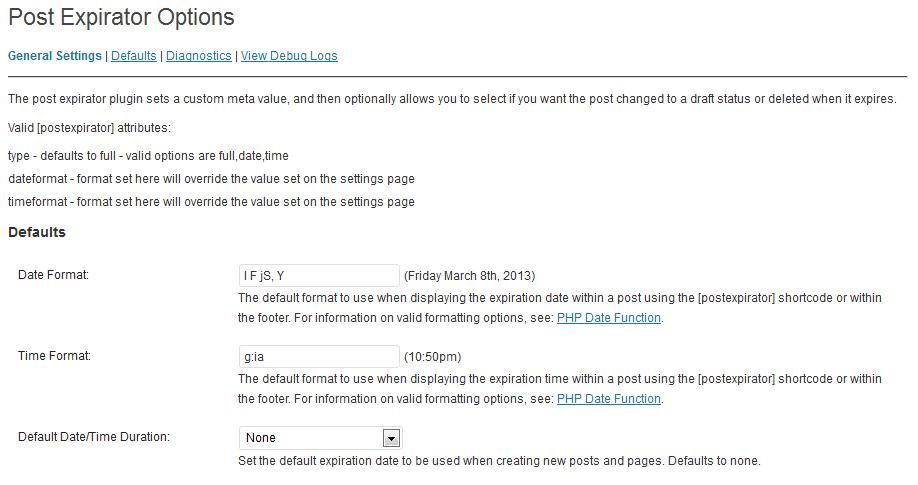 Post Type Switcher
Post type Switcher is a fantastic plugin which allows you to switch the post type quickly while editing a post. By using this plugin, you can quickly change a post to a page, a page to a post, etc. That's not all, you can also switch the post type for numerous posts in bulk, and interestingly, you can get access to invisible post types too like menus, revisions, etc.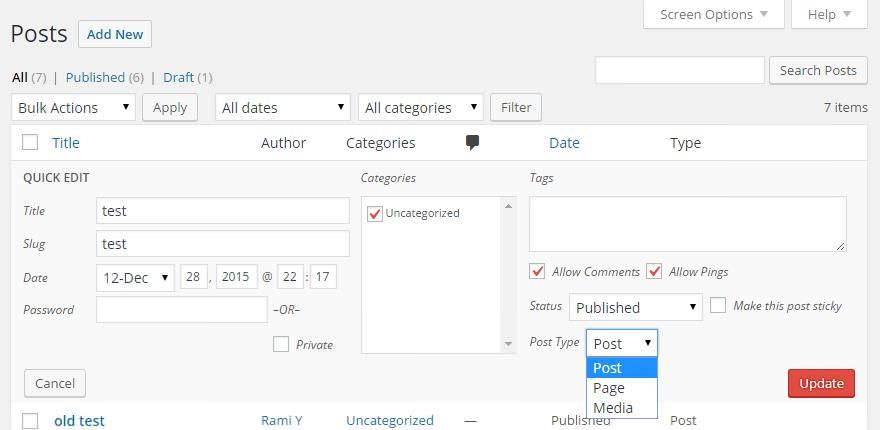 WP Product Review Lite
WP Product Review Lite allows you to post reviews better way for your readers. This plugin provides various features to write beautiful reviews, including a review widget to place at end of articles, a top products review widget, rich snippets, etc. Moreover, you can also ask your visitors to review the product and show accumulated ratings.
Bulk Delete
Bulk Delete is an excellent plugin that allows the user to delete pages, posts, users, attachments, and metadata in a single click. Surprisingly, this plugin offers a plethora of options and filters for selecting the target items to delete. For example, you can delete a post by its tag, category, url, etc. only if its a public or private post.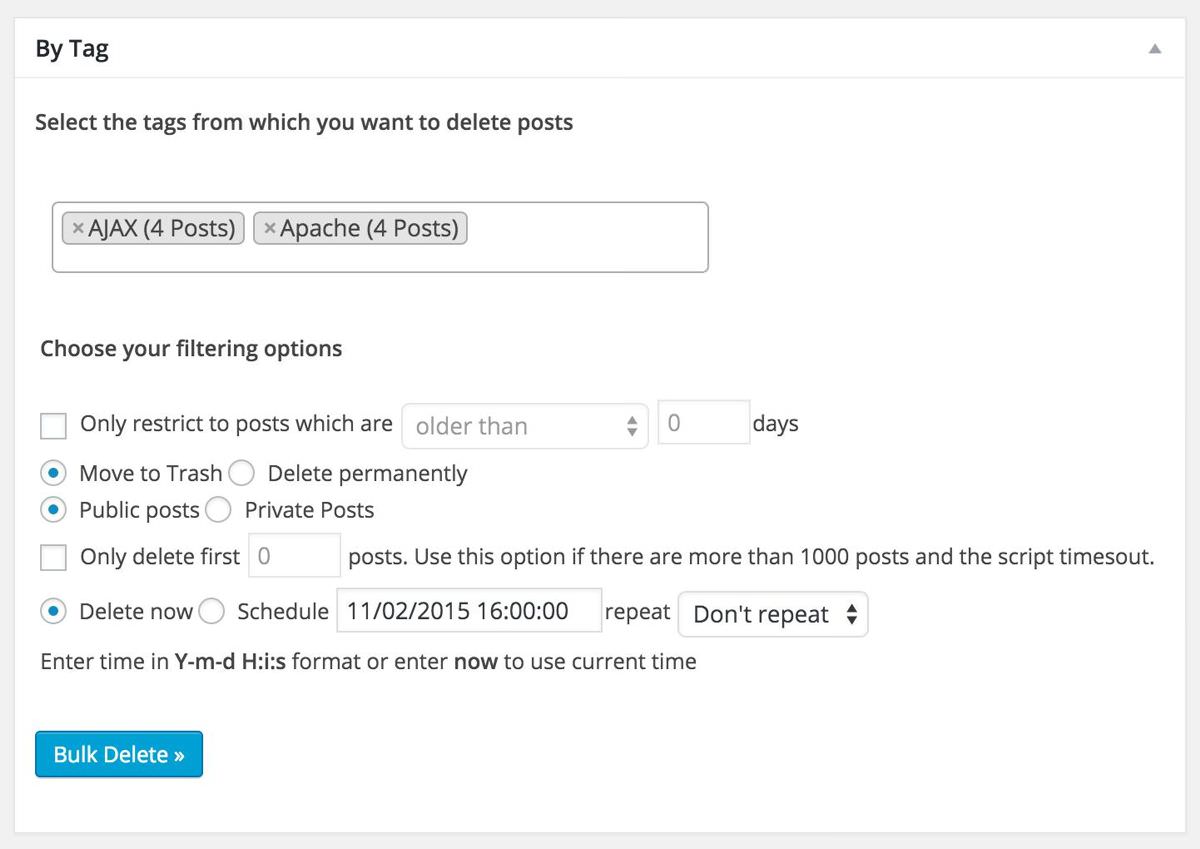 Also, it can also delete Jetpack Contact Form Messages for you. Moreover, you can opt to just trash the items rather than deleting them permanently and losing all access to them. I find it helpful in situations wherein I deleted an important post by mistake.
WP Hide Post
If you want to set visibility of your posts, then this plugin is ideal for you. Using WP Hide Post, you can create hidden posts which are visible at your selected places but are still indexable by search engines. For example, you can hide a post from front page, category page, search results, etc.; but it will still be accessible using its permalink.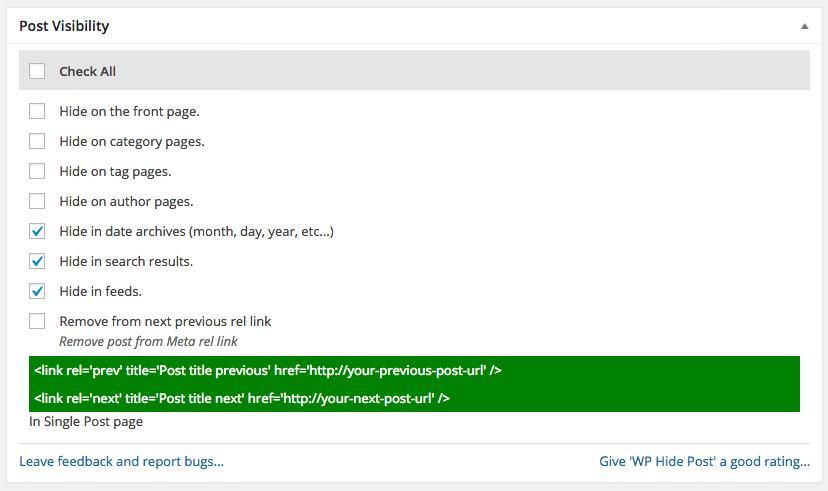 Page and Post Clone
The primary feature of this plugin is to help you clone a blog post or page on your own site in a click. With this plugin, you do not need to write a post from the scratch or create a new post and copy the old post's content to it. Quick and easy; what do you say?

Advanced WP Columns
Advanced WP Columns is one of the most attractive interface plugin that gives you the option of writing multi-column posts. Surprisingly, it offers a simple user interface that lets you create a blog post having multiple columns without the need of coding. Additionally, using its settings page, you can keep the multi-column layout as fixed or responsive.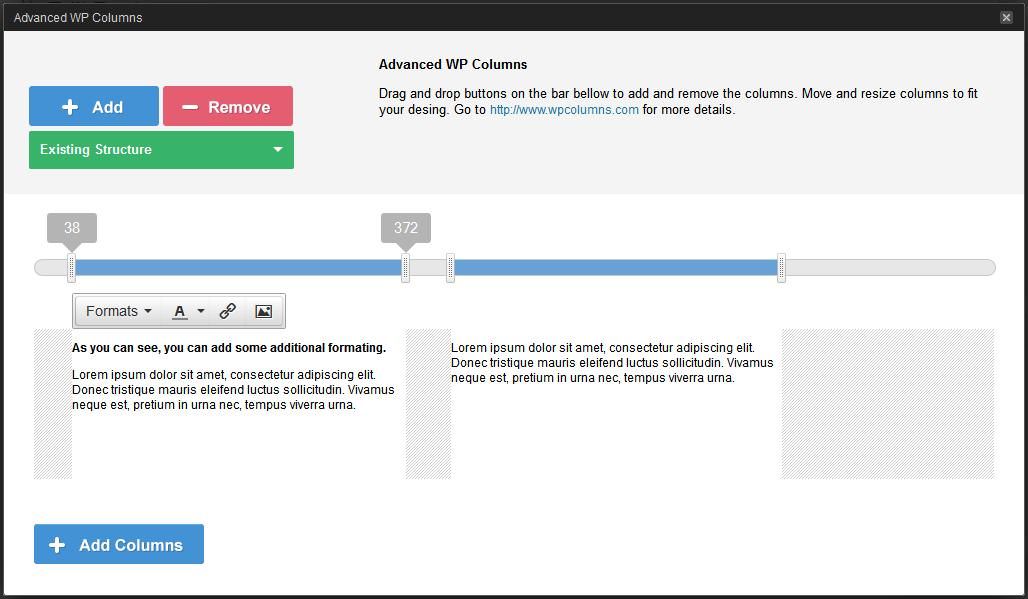 WP Page Widget
WP Page Widget is a popular plugin for managing appearance of the widgets. After you activate this plugin, you can choose to restrict a widget's visibility, i.e., show or hide it in any particular post or page of your choice, or even post types (whole set of posts).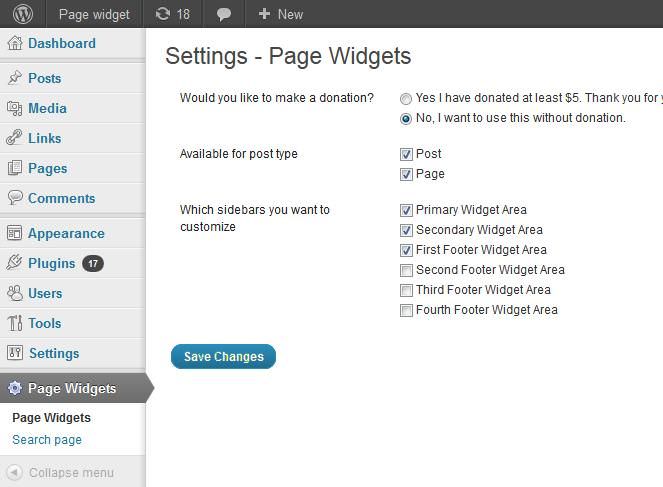 Public Post Preview
Did you ever get into a situation where you need someone to review a post but you can't give him the access to the dashboard? This plugin comes to your rescue in such a situation. With this plugin activated, you can generate a public yet self-expiring link and can give to the third person. After he's done reviewing, you can disable the public preview.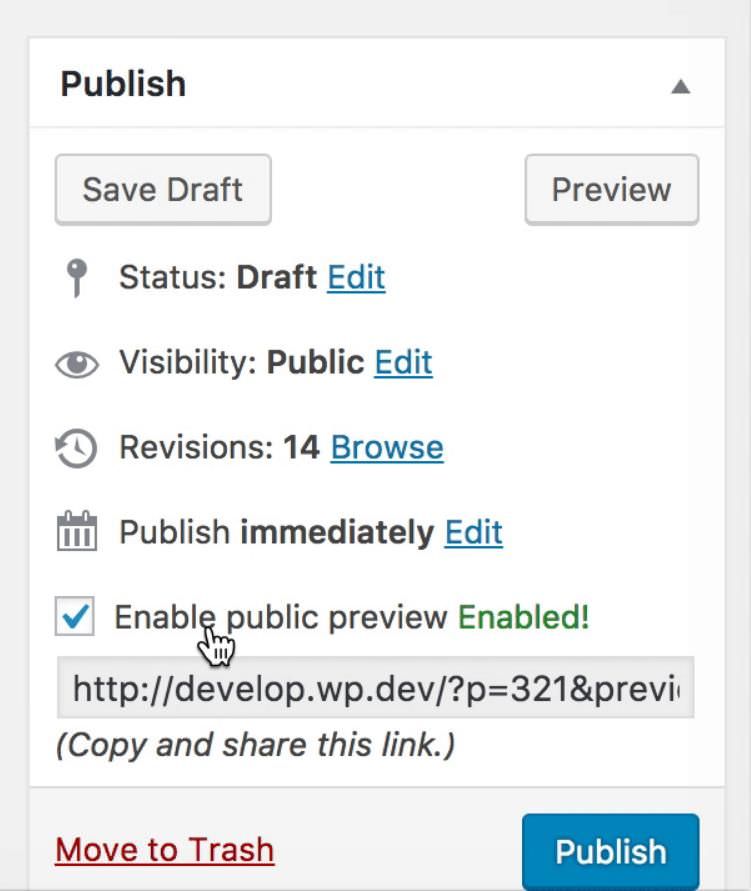 Post Snippets
It is an excellent WordPress plugin which enables you to build a snippet library or your own set of shortcodes, ready to be used in any post or page. You can include predefined, custom variables in the snipper and optionally include PHP and HTML code too.
You can add the snippets to any post and page using the text editor easily. Moreover, you can also import and export the snippets to use on some other blog or just to keep it safe. I feel this plugin improves productivity and helps minimize duplicity.
User Submitted Posts
If you are much like a blogger who wants the reader to upload images, send you his writings, or publish his works on your blog, then User Submitted Post is just the plugin you need. One of my favorite plugin, this lets you accept frontend submissions easily.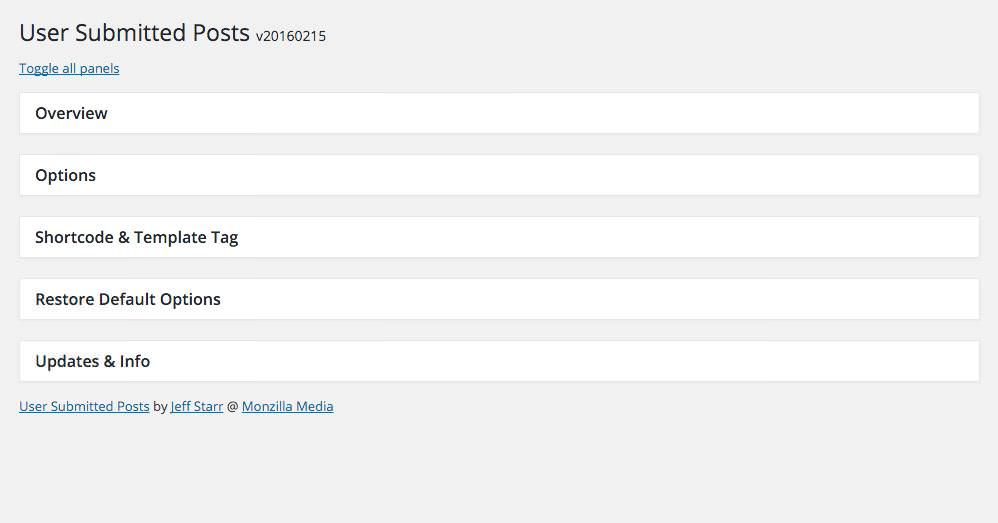 For this, you just need to add a shortcode in a post or page, and just tell the readers about the link of this post or page. And from this page, anyone can write a post and upload to your blog — all without having access to your admin dashboard. Very cool, isn't it?
WP No External Links
WP No External Links is designed for users who want to control external links on their website. Though using external links is a good strategy yet using lots of referral links can devote your site's reputation, and so many webmasters try to hide or mask them.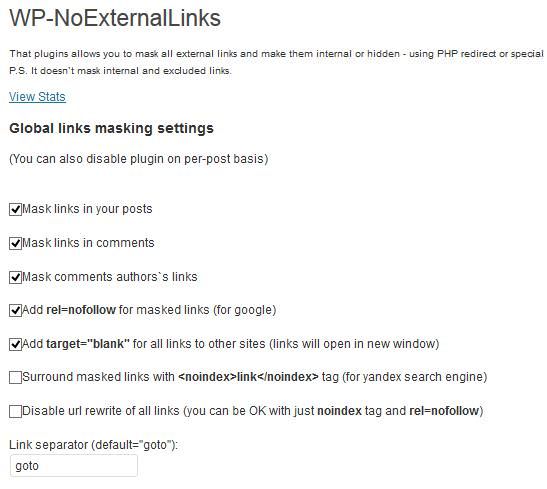 This plugin helps you in exactly such situations. Using this plugin, you can convert (or let's say mask) all external links to internal links. Amazingly, WP No External Links offers numerous features including content filtering, custom redirect link or message, encoded marks, link click logging, specific link, post, or page exclusion, etc.
WordPress Post Tabs
WordPress Post Tabs enables you to add multiple tabs to a WordPress post. Tabs are brilliant elements for anyone to display more content in less page area. And this plugin helps you use tabs without writing a single line of code, and is super easy for everyone.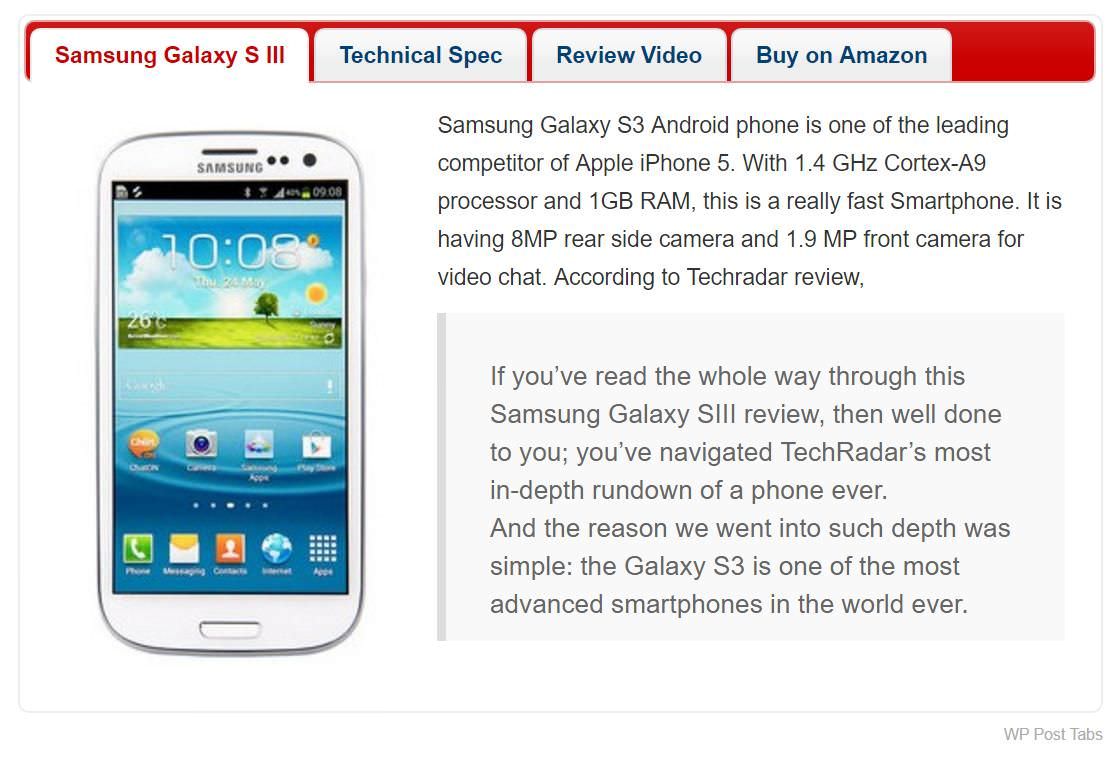 You can add unlimited amount of tag sets into your post, and needless to say, this plugin has options to customize the styles — you can even edit the CSS directly. In addition to this, its tabs allow you to embed both Vimeo and YouTube videos as well as tables.
WP Old Post Date Remover
WP Old Post Date Remover is a useful WordPress plugin that allows you to remove dates from your old posts effectively. It gives you the ability to hide the published date, and show an evergreen post like a new post to your readers. In its settings page, you can select any number of days and posts older than those will hide their publish dates.

Wrapping up
I hope you've enjoyed reading about these plugins. I tried my best to introduce you to the best set of plugins that help in managing posts in better way. If I, however, have forgot to include one of your favorite post management plugin, then do tell me. I love to hear from you through the comments section or directly at @aksinghnet on Twitter.