Xbox won't connect to Wi-Fi can be an irritating issue for the players as it interrupts their game, starts buffering in between and sometimes Xbox won't load games or apps due to one or the other reason.
If you are among those Xbox users who are encountering this Wi-Fi connecting issue no matter which Xbox model you are using whether it is Xbox One, Xbox One X or s, here you will get the solution to fix the issue.
In this blog, you will come across various solutions that will fix the Xbox won't connect to Wi-Fi problem so, that you can continue playing the game.
Along with the solutions, you will also get to know why Xbox randomly gets disconnected from Wi-Fi. I hope that one of the solutions suits you in solving the Wi-Fi connection issue and your Xbox gets connected to Wi-Fi.
Why Is My Xbox Not Connecting To My Wi-Fi?
There are several reasons why Xbox won't connect to Wi-Fi, the first one is that not organizing the connection to the advanced proxy or DNS settings.
The WIFI signal can be weak or even if WI-FI gets connected the speed of the internet may be slow which will buffer and lag when playing the game.
Incorrect credentials like user id and password can also be a minor reason for Wi-Fi not getting connected with Xbox.
You can bring the Wi-Fi router closer to your Xbox console or try to login with a different browser to connect your Xbox with Wi-Fi.
If your problem didn't get resolved then go ahead with the solutions mentioned below to fix Xbox won't connect to Wi-Fi issue.
What to Do If Xbox Won't Connect To Wi-Fi?
To connect the Wi-Fi in Xbox and continue playing the game without any interruption then here are some troubleshooting solutions that will help you to do so.
Solution 1- Run Network Connection Test
A network connection test on your Xbox console will verify the error that is stooping the Xbox to connect to Wi-Fi.
Follow the steps to run a connection test on your console:
Open the Xbox Guide
Click on settings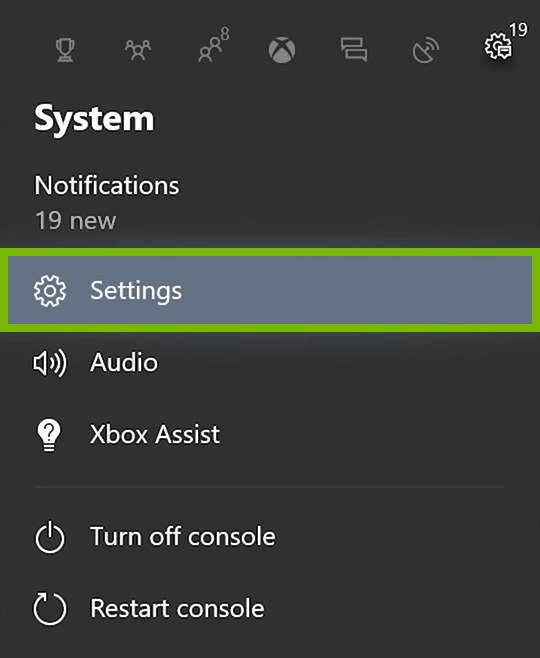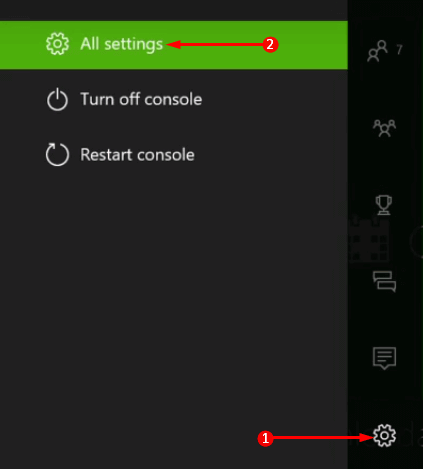 Click on Network> Network settings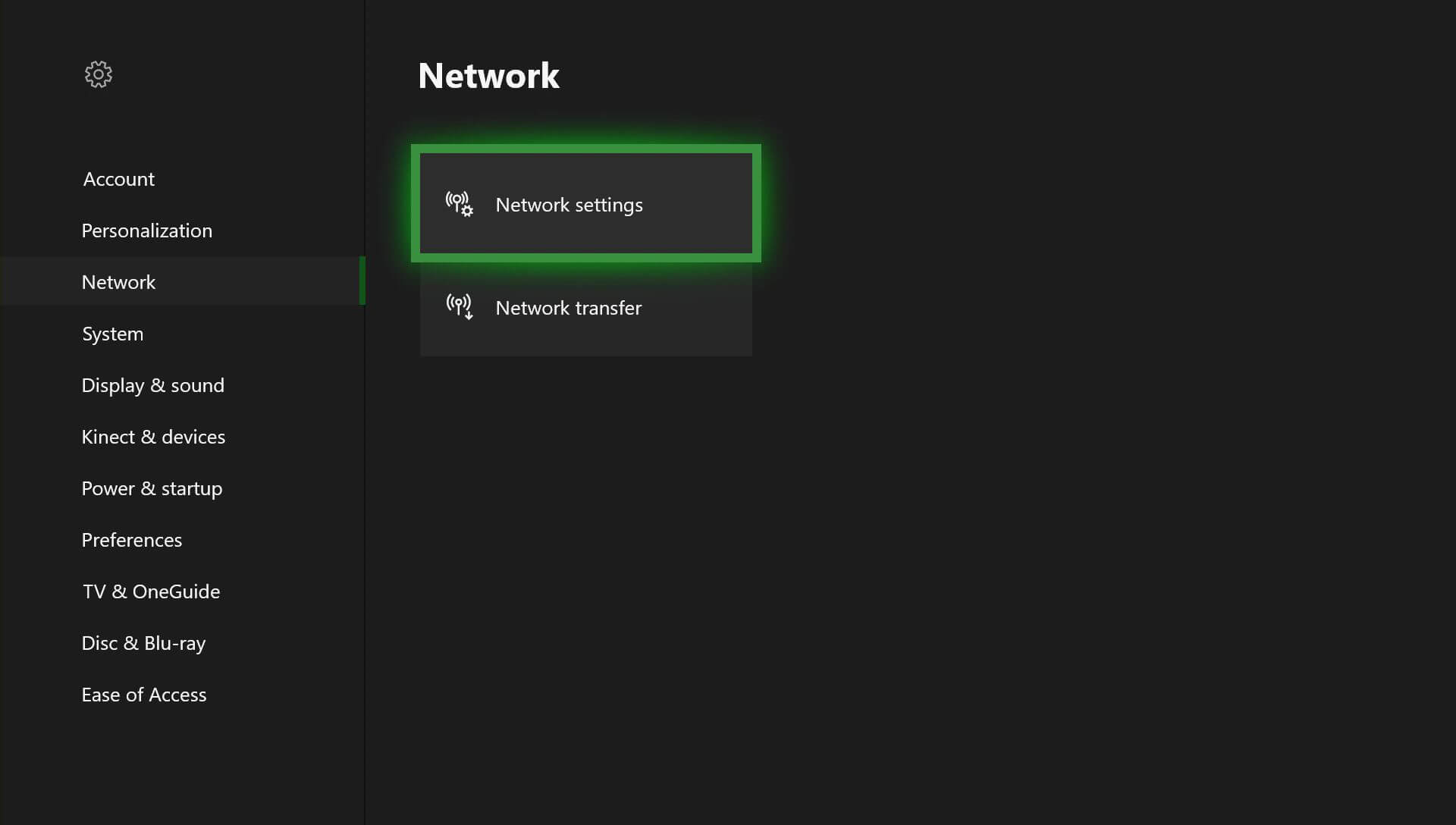 In the Centre of your screen test network connection Xbox (the model that you use) will appear
Select the Test network connection and let the test run
If the network connection test gets successful then the console will get connected to Wi-Fi and if not then it will identify and display the issue that causes Xbox won't connect to Wi-Fi.
Solution 2- Restart console and the Network Hardware
In case your Xbox one can't find Wi-Fi then you need to power the Xbox console as well as the network hardware.
You have to unplug all the power cables from the router, modem for a couple of minutes and then restart the Xbox console. Here are the steps to do so:
Open the Xbox guide
Go to settings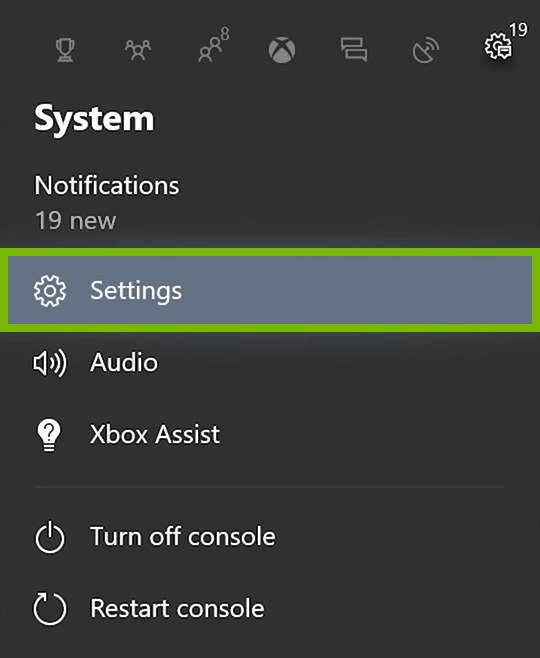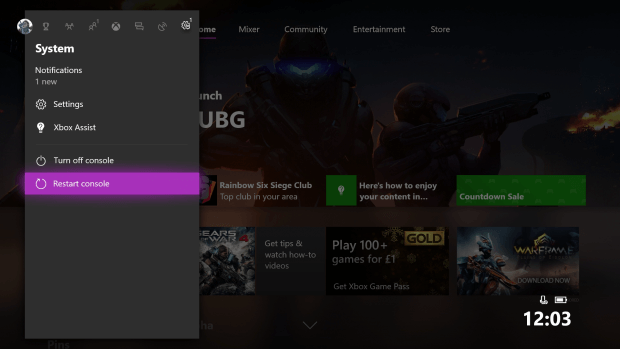 Now, click YES to let the restart begin
If in case you are unable to open the guide then press the Xbox button for 10 seconds to shut down the console and then restart it.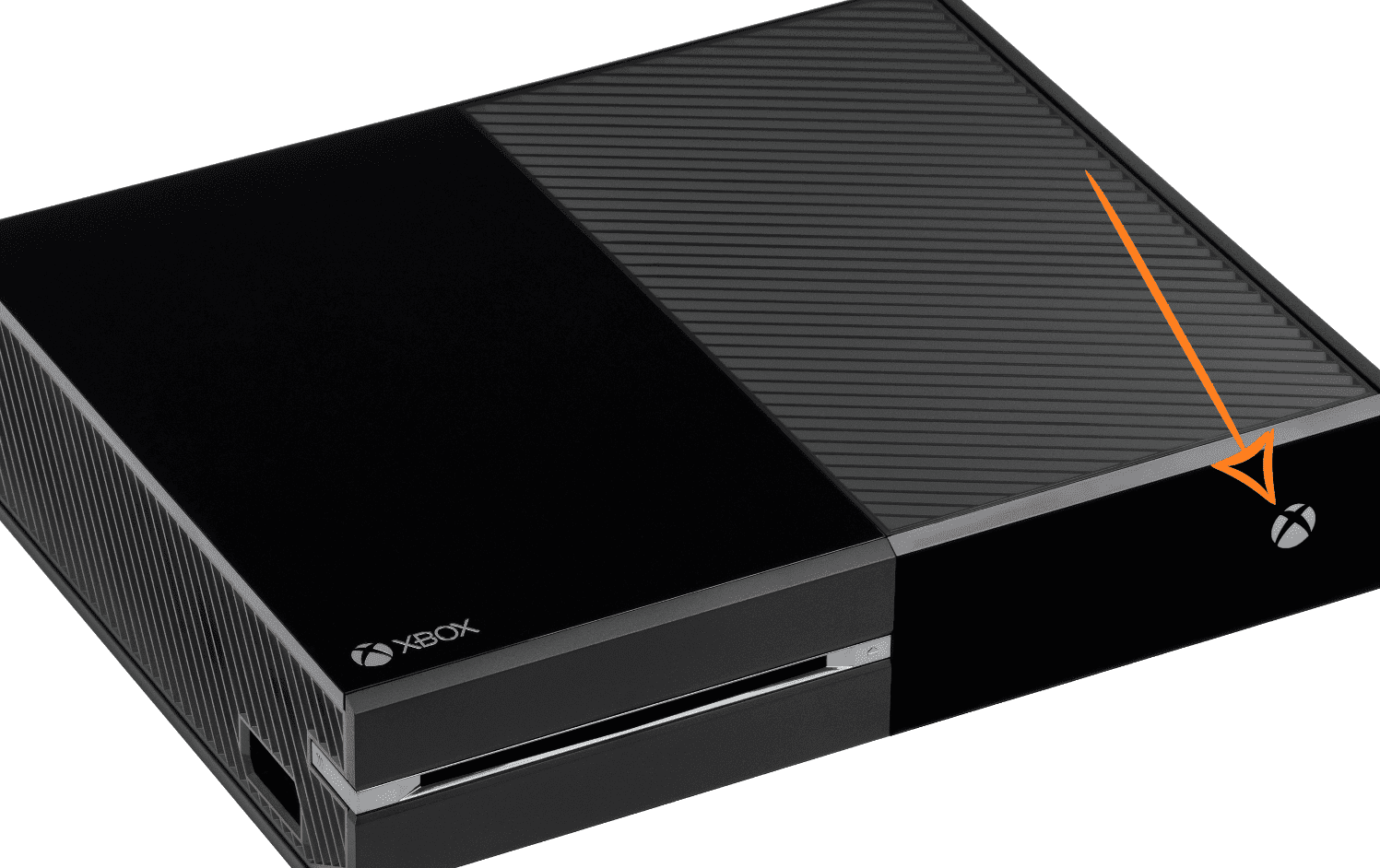 Now, plug in the modem and wait for lights to get into the normal state
You can test your connection and see if it got connected to Xbox live or not.
Solution 3- Disconnect all Third-Party Headsets
Few headsets that can cause active interference as they are broadcasted on a similar frequency as the wireless routers.
If your Xbox is connected with the same router then there are chances that the Xbox won't connect to Wi-Fi. Therefore, find the headset that creates the issue by following the steps given below:
Disconnect headset power
Run the Network connection test as mentioned in solution 1.
If the test is successful then Xbox one won't connect to Wi-Fi anymore issue will get resolved.
Solution 4- Check Whether the Router Broadcast Correct SSID
You need to verify your Xbox console and see whether it is connected to the correct SSID or not. After that check the network connection and connect your Xbox console.
If the SSID is correct and still if your Xbox won't connect to Wi-Fi then try alternative location and test your Xbox console. Or check the connectivity issue of your router.
Solution 5- Check your Wi-Fi password
It not always the Xbox that creates an issue while playing the game. If your Xbox one s won't connect to Wi-Fi then you need to check the Wi-Fi password.
If you are using Windows 10 PC that is connected to the network already then check the wireless network password by following the steps below:
Press the Windows key
Type control panel and hit the enter key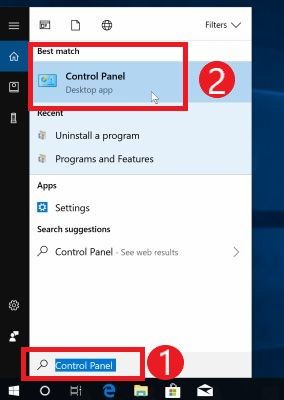 Click on Network and Internet
Select Network and Sharing Centre

Click on Manager Wireless Network
Now, right-click on the wireless network and choose Xbox Wi-Fi network
Click on Security tab and select the show characters box
After the password is verified, check your network connection and then try to connect your Xbox console.
In case the show character option is unavailable then you need to log in with the admin account on your PC
Solution 6- Check for Additional Wireless Interference
Before you check for wireless interference, get to know that interference is of two types active and passive.
Active interference is the ones that include electronic devices to transmit wireless signal and passive interference ais the ones that cause the signal weak whenever a wireless signal goes through an object.
Removing devices like cordless phone, wireless speaker, other networks, CRT televisions, etc. between the Xbox console and the router to reduce such interference.
After the interference is removed check whether Xbox won't connect to Wi-Fi issue got resolved or not.
Solution 7- Check MAC Filtering and Add MAC Address
MAC filtering is a feature that prevents the Xbox console to connect to an unauthorized network. You must be willing to connect your Xbox to network, for that you have to add MAC address in the authorized list of your router.
If the MAC filtering is turned on then add the address and then turn it off to see whether it prevents connecting your Xbox or not.
Follow the steps to add the console MAC address to the router:
Open the Xbox guide
Go to settings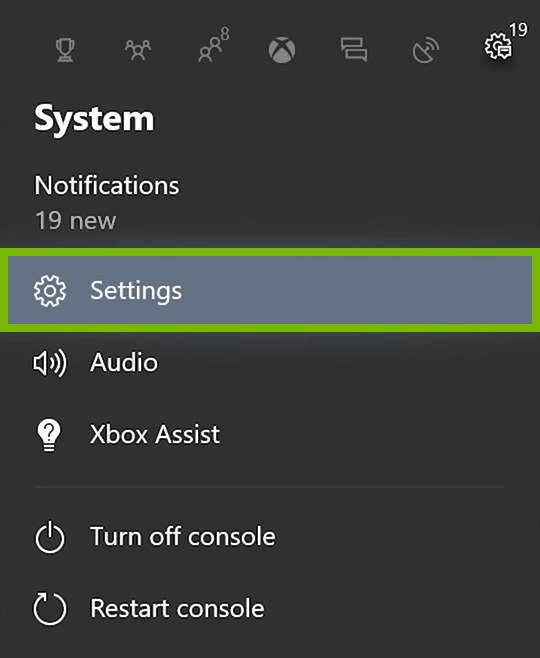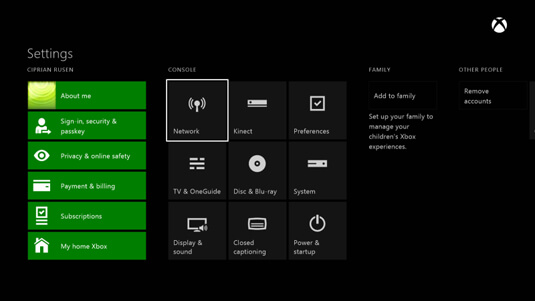 Select the Advanced settings .advanced wi-fi settings Xbox one
Now, add the address to the authorized list of router's MAC addresses
If you want to change the MAC filtering settings then for that you have to visit your manufacturer's website.
I hope this solution helped you to fix the Xbox won't connect to Wi-Fi issue and you are able to continue your game in the console.
Solution 8- Try Changing Wireless Channel
Though a wireless router can be broadcasted on many different channels and if another network is broadcasted on the same channel then the poor signal may be experienced.
If you face poor signals or not connecting in your Xbox then you can change the channel of your router.
NOTE: There are many wireless routers that have channel width 20 MHz or 40MHz as an option. Xbox one goes with the 20MHz setting.
Once the wireless channel is changed, run the network connection test and see if Xbox gets connected to Wi-Fi or not.
Solution 9- Check Wireless Signal Strength
If your Wireless signal strength is weak then it simply means that Xbox won't connect to Wi-Fi. In this solution you will get to know the steps to check the strength of the signal so that you can connect your Xbox.
Follow the steps to proceed:
Open the Xbox Guide
Go to Settings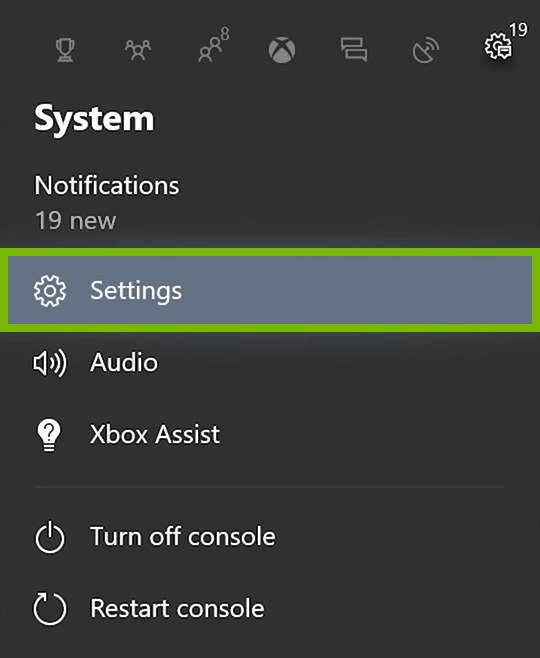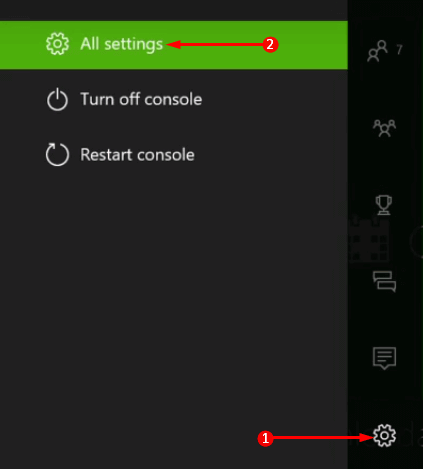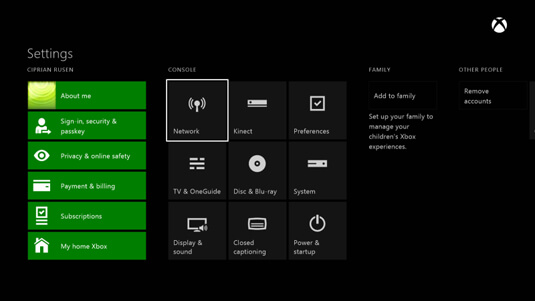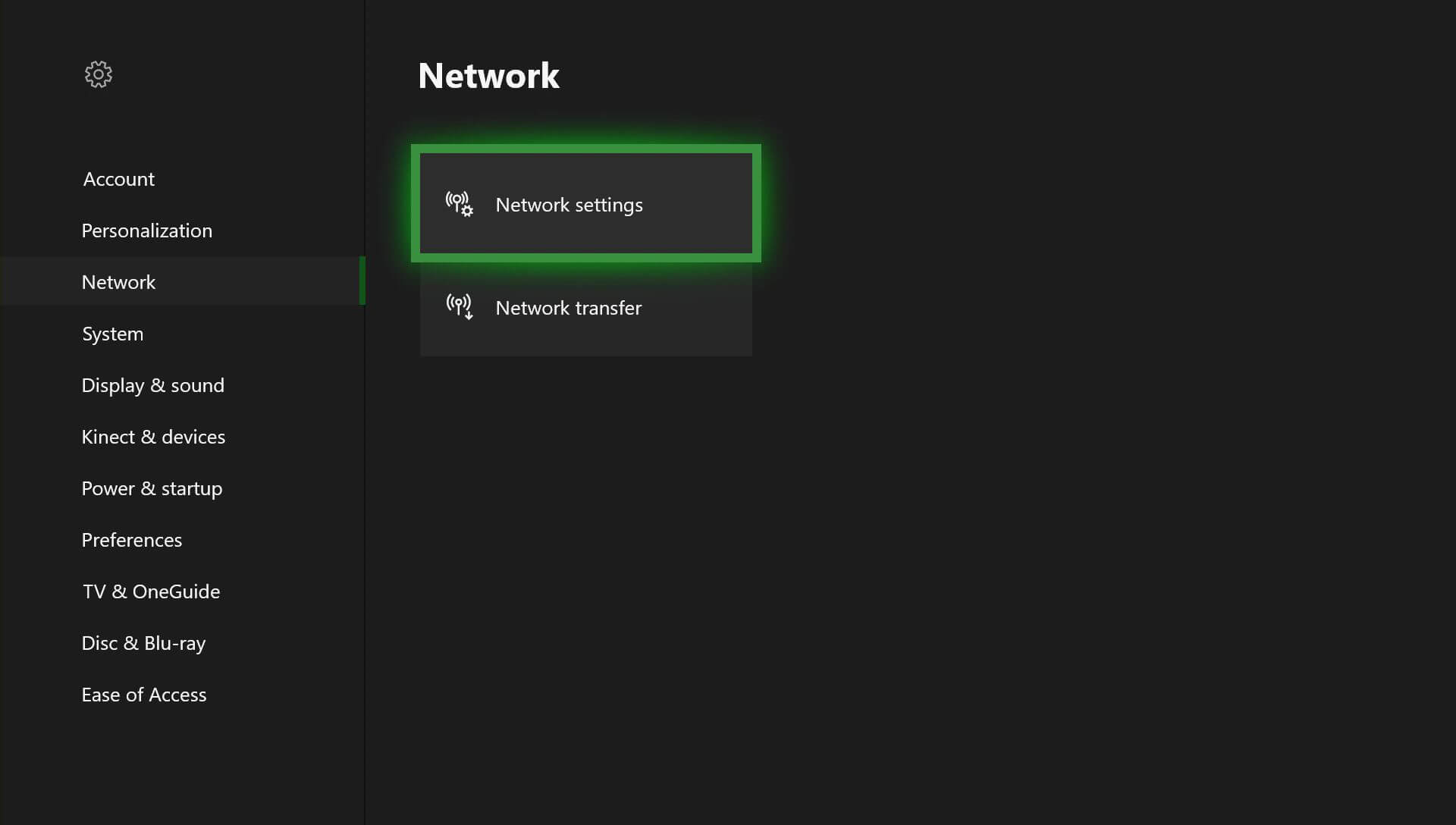 Click on Detailed network statistics .detailed network statistics Xbox one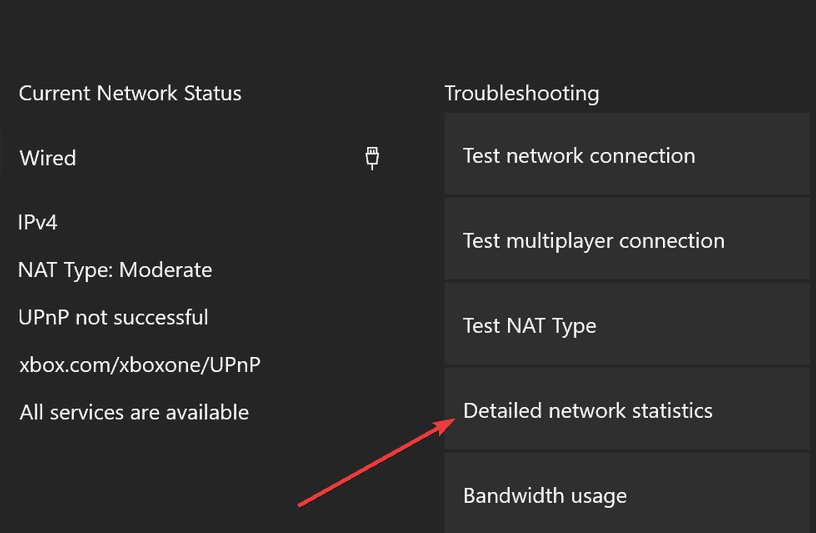 Detailed network status will show you the signal strength in percentage. If the strength is below 20% then it is obvious that it will cause issues with Xbox connection.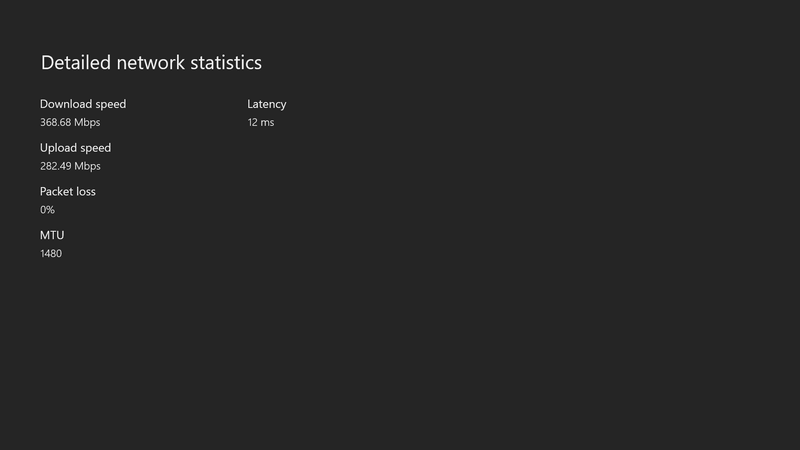 If you can try a wired connection with the router or directly to modem and then check if it works or not.
Solution 10- Test the connection in a different location
This solution is the simplest of all to fix the Xbox won't connect to Wi-Fi is to test the network connection in a different location.
To test connection in another location first, disconnect your Xbox console and go to another location and connect to different networks. This will let to know whether the problem is in the network or in the console.
Connect your Xbox console to a different network in another location and restart the console. Check whether it works for you or not and then run the network connection test.
FAQ
Recommended Solution- Fix Various Windows PC Errors and Issues
There are a huge number of Windows PC errors and issue which are not possible to solve manually. So, to make the task easy for you try the PC Repair Tool.
This tool is highly advanced in fixing various errors such as browser issues, DLL, BSOD, registry, game errors & many others. It also prevents viruses from PC, repairs damaged system files and enhance the performance.
You just have to download the tool and it will automatically scan your PC, detects the error and solves them in just a few clicks.
Get PC Repair Tool to Fix Windows PC Errors & Issues
Conclusion
I hope the above-stated solutions worked out for you in troubleshooting the Xbox won't connect to Wi-Fi and you are able to enjoy playing games.
But even after performing the solutions none of it worked and you are still stuck with Xbox Won't connect to Wi-Fi then there must be some problem with the internal wireless adapter or the console needs to be repaired.
If the issue arises where you need to repair your console then you can submit a repair request at Xbox online service.
Well, that's it. You have any questions or suggestions regarding this issue then feel free and write to us on our Facebook page.