Are you looking for a faster way to build a website? Then, the first step you should take is to look into WordPress if you haven't done so already. WordPress is the most popular CMS on the market today. There is a huge number of themes and plugins that can be used with WordPress.
With WordPress themes you can create any type of website. Many of them bring a variety of powerful design and website-building options. With all these at your disposal, you now know how to launch a WordPress site successfully.
The problem you'll face lies in having to choose among hundreds of WordPress themes. Some of them have much more to offer than others. We've made the search easy for you with this selection of 15 of the very best WordPress themes. They will help you get the New Year off to a great start.
Starting with:
1. Be Theme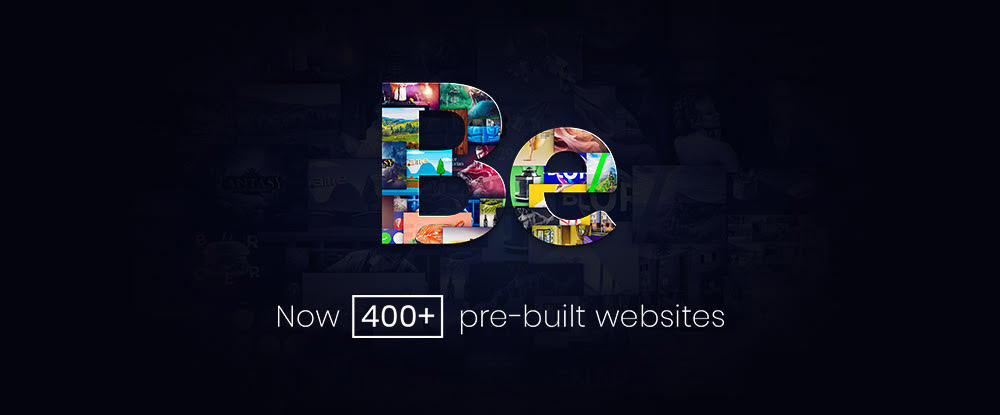 Be Theme is at the top of the list for a reason. If there's a website of any type to be built or one that is to be used for any particular business niche, this multipurpose WordPress theme can do it.
The reason? 40 powerful core features ranging from tools to templates, and from special effects to website essentials such as responsiveness, SEO friendliness, and of course performance.
The most powerful of these features is arguably Be's library of more than 400 pre-built websites. These pre-built websites aren't merely layouts. Each has been professionally designed and crafted, and each satisfies the latest design trends and standards for a given website type or business sector.
These pre-built websites have appropriate functionality embedded in them, and each one can be installed and ready to go with a single click. Add the powerful page builder, Layout Generator, Admin Panel, the Shortcode Generator and shortcode library, and a whole host of grid and design options, plus the new Header Builder, and you have a formidable web design toolbox at your disposal.
2. Bridge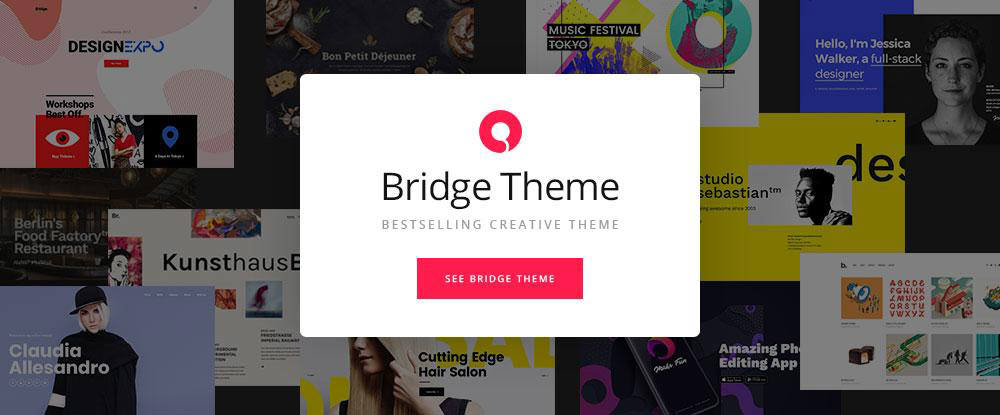 This best-selling creative WordPress theme offers a perfect solution to your web-building needs. Thanks to its tons of website-building options and open-ended customizability, Bridge has the honor of being the most popular creative WordPress theme on the market today with its 100,000+ happy customers and its 5-star rated support.
A library of more than 376 and counting pre-made websites and modules that make it easy to create listings, shops, magazines, blogs, and nearly anything else accounts for Bridge's huge popularity – and you create any or all of them without any need for coding.
Visual Composer, Timetable Responsive Scheduling, Layer Slider, and Revolution Slider also help make up the package; a website-building package that's fully deserving of a good, close look.
If you're not yet convinced, set a few minutes aside to browse Bridge's pre-made website library. It's a game-changer.
3. Brook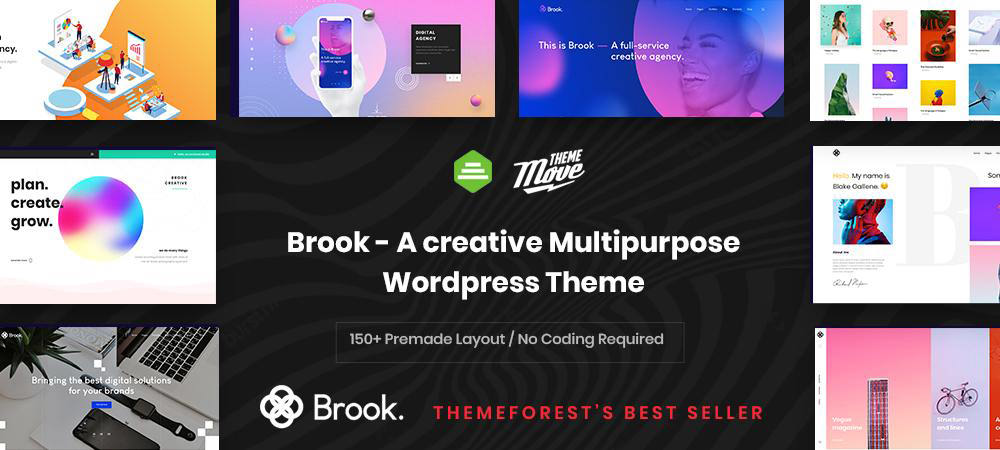 Brook is another multi-purpose creative WordPress theme that will serve you well no matter what subject matter your website addresses. Obviously, performance, in addition to its features and capabilities, has a lot to do with Brook being a ThemeForest best seller.
The authors have been doubly careful to ensure their code is squeaky-clean, which in turn guarantees that the theme will perform as smoothly and seamlessly as possible.
With a wide collection of frequently updated premade layouts for homepages, portfolios, blogs, alongside a comprehensive set of popular and powerful site-building tools, Brook can totally secure its position as one of the best sellers on ThemeForest.
Moreover, premium plugins namely WPBakery Page Builder, Slider Revolution as well as a strong WooCommerce online shop in the list of site-building goodies also play a role in enhancing the user experience and satisfaction.
4. TheGem
TheGem's ThemeForest users have described this multipurpose WordPress toolbox as being the most beautiful theme on the market. TheGem's flexibility and the diversity of its designs is simply overwhelming.
The Behance network of top web designers obviously met their goal of creating a modern, responsive, and high-performance theme that beginners as well as professional designers can use for a wide range of business niches, non-profits, blogs, online shops, and more.
5. Uncode – Creative Multiuse WordPress Theme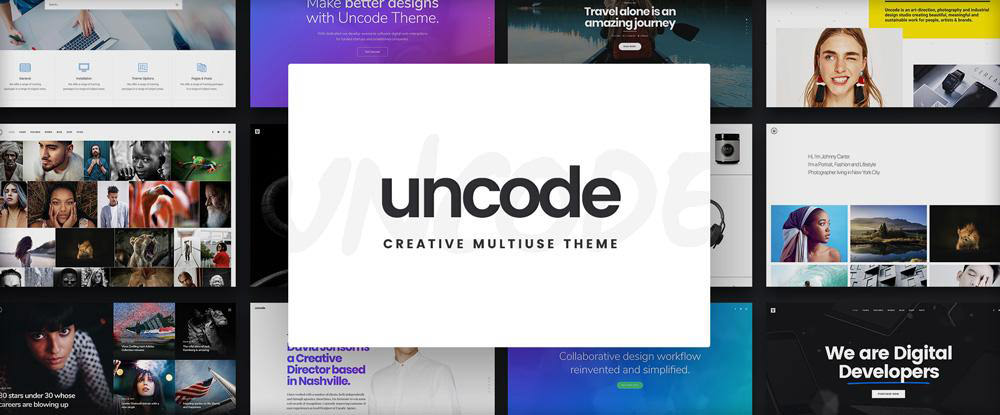 It takes but a few short hours to build a mind-blowing portfolio to showcase your best efforts with Uncode. It's simply a matter of selecting a template and running with it. Uncode is extremely user friendly and it features all the functionality you need.
You'll find Uncode's web designer's showcase to be a source of inspiration, and especially helpful whenever you encounter "creator's block". Uncode is fully integrated with WooCommerce and you'll love the themes new layout management options.
6. Kalium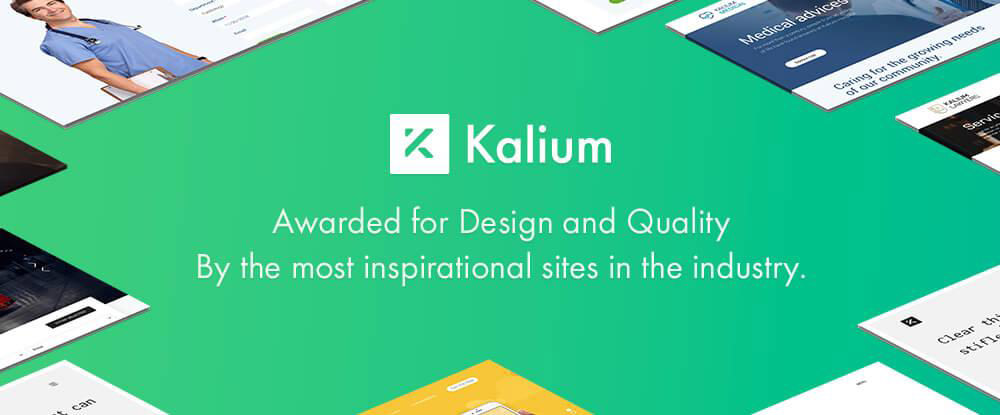 Kalium's impressive selection of layout designs, theme options and drag and drop content elements will enable you to showcase your work as you've always wanted to, even when it's the first time you've used this popular and uniquely well-organized WordPress theme.
Full content design demos, premium bundled plugins and premium fonts are included in the package. Periodic updates guarantee that Kalium is always in sync with WordPress as well as the latest website design trends and standards.
7. Houzez – Highly Customizable Real Estate WordPress Theme
Real estate agents and agencies require website functionality that even the best multi-purpose themes are typically unable to provide without extensive coding. Hence the need for a specialty theme like Houzez with its advanced property search and listings functionality, a unique property management system, and a feature-rich admin panel.
This WP theme does not use a cookie cutter approach either. It can be easily customized to precisely fit a real estate agency's business model.
8. Avada WordPress Theme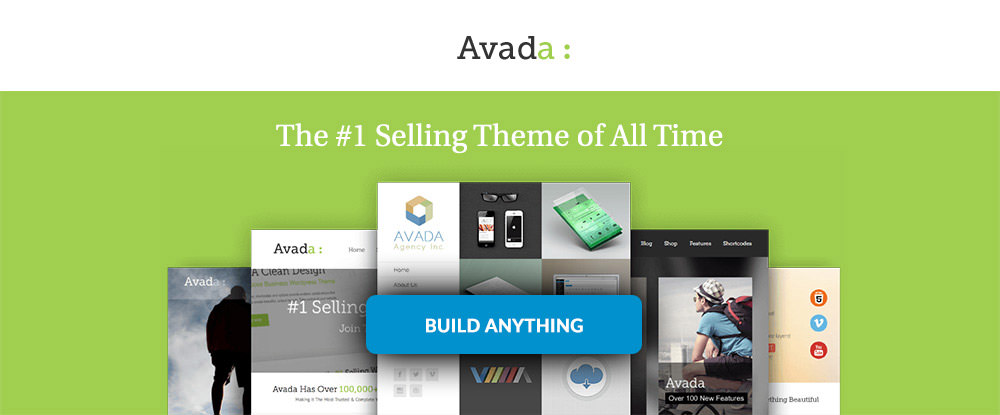 Avada gives its users the ability to create virtually any design style they can envision. With its professionally designed demos, powerful website-building tools, a responsive framework and a whole host of design options, Avada has been a #1 best seller for 5 years running and has positioned itself as the most highly trusted and complete WordPress theme on the market over that time.
Coding is not required, and you can expect superb support.
9. Real Homes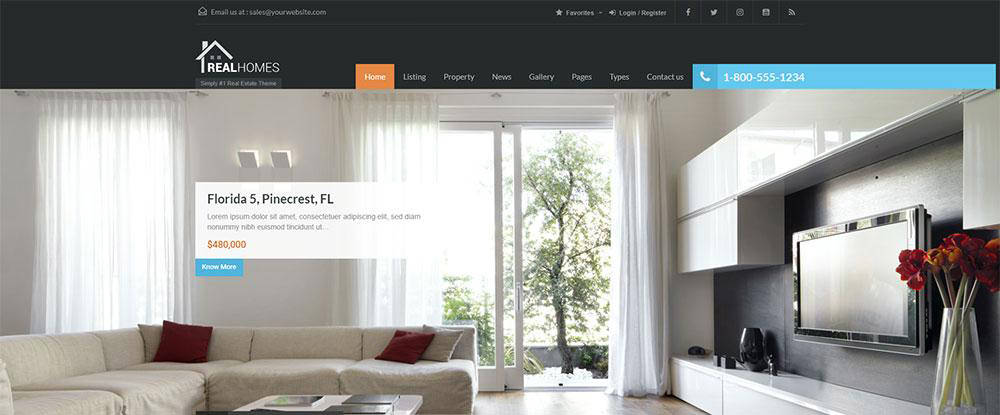 Real Homes has been put to use by more than 17,500 purchasers. This specialty WordPress theme for the real estate sector has been given a 4.66/5-star rating according to reviews by a significant number of those purchasers.
The reason for this high rating is in part attributed to its easily customizable property advanced search and flexible property listing features. Real Homes also offers frontend property submission and major payment gateway options.
10. Grenada – Creative Ajax Portfolio Showcase Slider Theme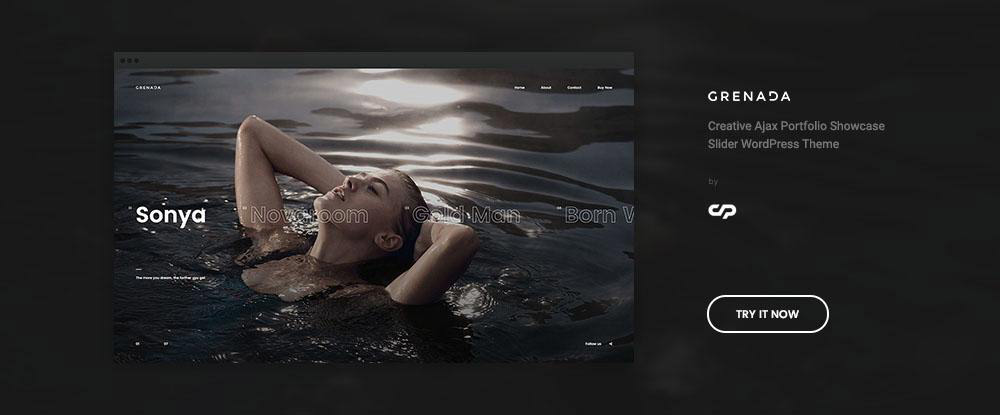 Grenada is an elegant and innovative theme, which is what you want if your objective is to build and elegant and innovative website. Features include creative portfolio sliders, super-fast Ajax page load, video background support, and menu options.
Grenada is responsive, and it is fully compatible with the new WordPress 5.0 feature, the Gutenberg editor. Just choose your favorite layout and drag and drop your way to success.
11. Pofo – Creative Portfolio, Blog and eCommerce WordPress Theme
Pofo focuses on three key areas; portfolio design, blog design, and eCommerce design and functionality. This makes this creative and modern design theme ideal for creative teams, agencies and artists, businesses and bloggers.
There are more than 150 pre-built design elements to work with plus an abundance of home pages and one-click import demo pages.
12. ForumPress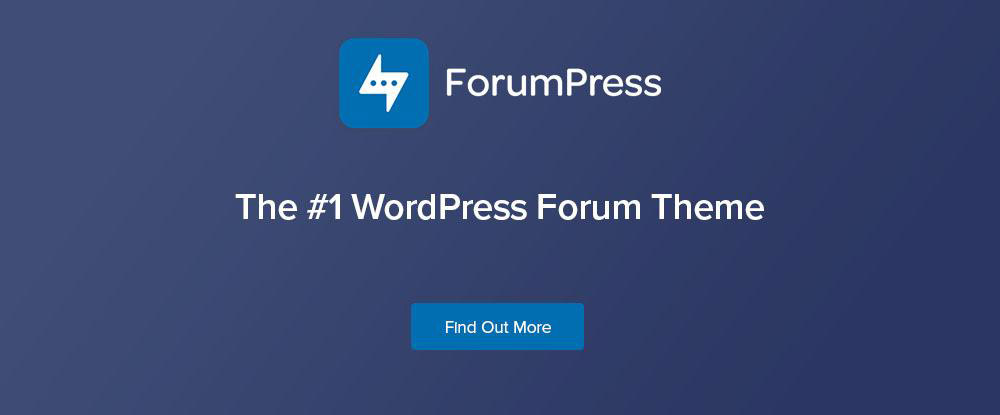 ForumPress gives you the opportunity to create a manage a successful forum with WordPress, a capability lacking or poorly addressed in most other WordPress themes. Powered by bbPress, ForumPress focuses on the forum functionality and design necessary to encourage your website community's interest and desire to collaborate.
It takes but a few seconds to set up a forum, after which you can tweak to suit the needs and desires of any forum community.
13. KnowAll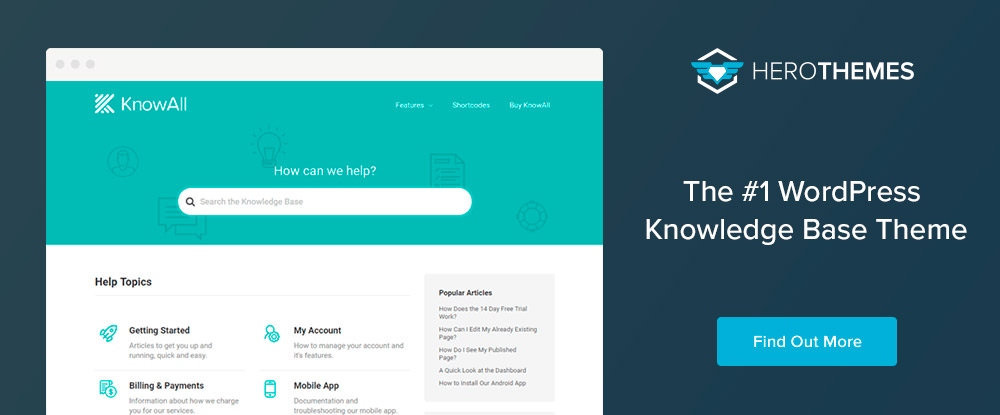 This fully featured knowledge base WordPress theme is #1 in its class. With KnowAll, you can provide customer support 24/7, whenever you are away from the job, or when a customer requires a quick response to a common or repetitive question.
KnowAll even gives your customers suggestions in those cases where they're not sure where they need help of what to ask for. KnowAll also cuts down on problem ticket management requirements.
14. MOVEDO – We DO MOVE Your World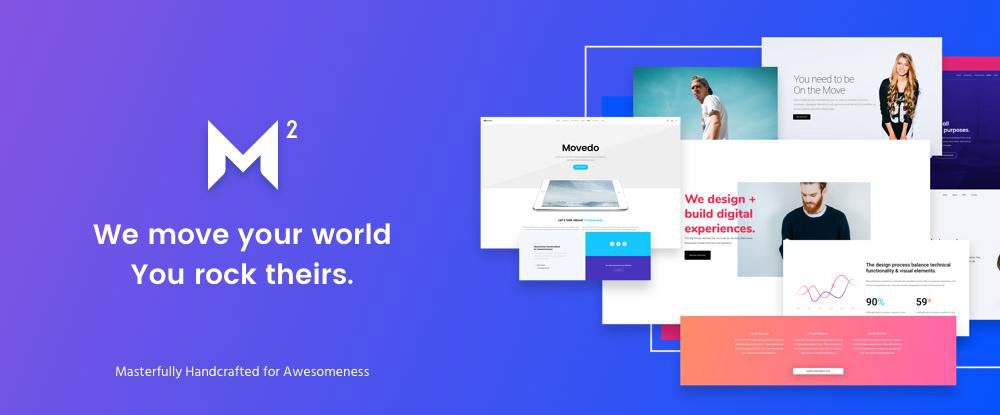 MOVEDO is a top-rated, best-selling WordPress theme that got that way because of its cutting-edge designs, unique animations, and mind-bending ultra-dynamic parallax effects.
MOVEDO's top-rated ThemeForest author team has taken full advantage the effect that movement, whether it's real or an illusion, has with respect to attracting and engaging website visitors. This might be a good time to try something new in your website building endeavors.
15. Schema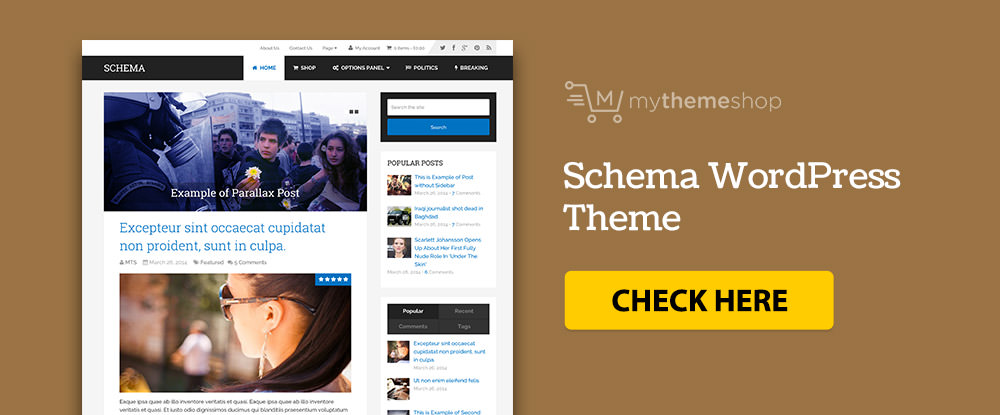 What Schema accomplishes is something most web designers struggle with, and that is to help search engines find the important features they're looking for. Schema guides search engines through your website one content element at a time.
Schema also takes into account code quality, page load times, Google algorithm friendliness, and other features that lead to higher search and ad ratings and UX improvements. A valuable tool to have.
Conclusion
Picking a premium WordPress theme should never have to be a problem. Our selection of 15 of the very best WordPress themes should make finding one that meets your needs easy.
Admittedly, it can take a little time to find a perfect fit. Especially, when every one of them is a top-of-the-line product in every respect. It should at least be comforting to know that you can't make a bad choice.
Happy Hunting!