A website is a powerful tool for promoting or marketing any business. The WordPress for small business websites is the tool most web designers recommend. In addition, most small businesses prefer it when they see the results.
Depending on the approach taken, building a website for a business can be laborious. This was almost always was the case not all that long ago. Yet, WordPress themes for small businesses and startups are tasked to do the job. Then, it becomes easy and affordable.
There are hundreds if not thousands of WordPress themes that can be used to build a website. But, when the objective is to create a website that stands out, it's best to select one of the best. Check some amazing small business WordPress themes like the 8 presented here. They are more than up to the task.
1. Be Theme
Be Theme is one of the best WordPress themes for small business websites for a variety of reasons. It's naturally responsive, it's easy to use, and its collection of more than 370 customizable pre-built websites guarantees you'll be able to find a theme that fits a given small business or startup to a T.
Be Themes 40 core features provide all the layout options, design elements, and special effects you're ever likely to need. More importantly, the functionality a business website typically requires is built into the pre-built websites, no coding is necessary, and for many if not most business types and niches a website that fully meets a business client's requirements can be up and running in as little as 4 hours.
Be Theme is a ThemeForest top 5 best seller, it's fast and flexible, and the support is excellent. It's at the head of the list for a reason.
2. Astra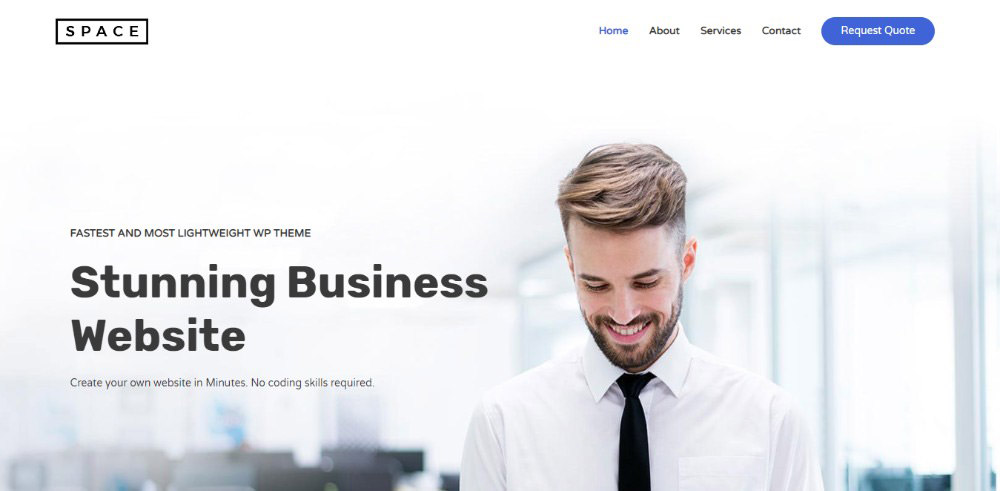 Astra is a top choice for building WordPress business themes because of its speed, the extended capabilities its premium addons provide and the fact that it's compatible with the most commonly used page builders. Astra is WooCommerce ready, it's responsive, and it was created with SEO in mind.
Best of all, since Astra is free it makes sense to give it a try to see what it can do for you.
3. The100
The100 is another free theme that's well worth looking into. Although free themes can't usually be expected to match up with premium themes, The100 is nevertheless one of the best WordPress business themes on the market.
Its interface is easy to work with and its many features include a multiplicity of layouts and website customization options.
4. Uncode – Creative Multiuse WordPress Theme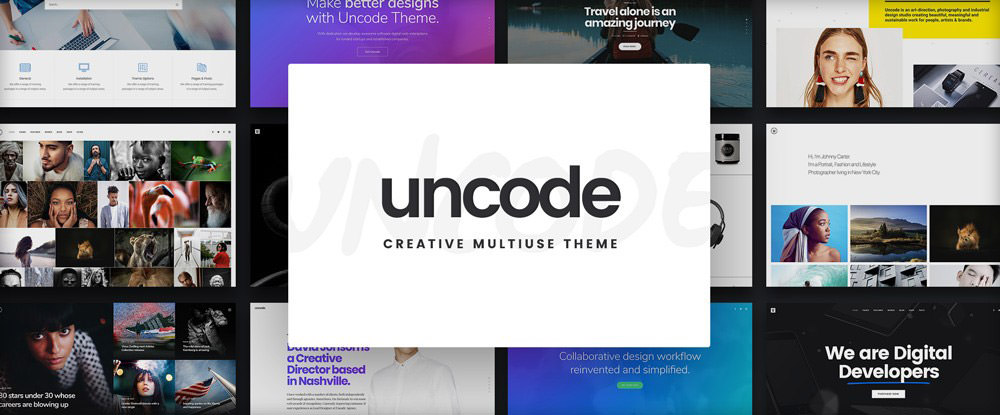 Uncode, with its more than 30 well-designed homepage concepts, an enhanced version of Visual Composer, and its new Adaptive Grid system is well positioned to rank as one of the best WordPress themes for business websites. The Adaptive Images system, another critical Uncode feature ensures mobile users will see precisely what business owners want and expect them to see.
5. Houzez – Highly Customizable Real Estate WordPress Theme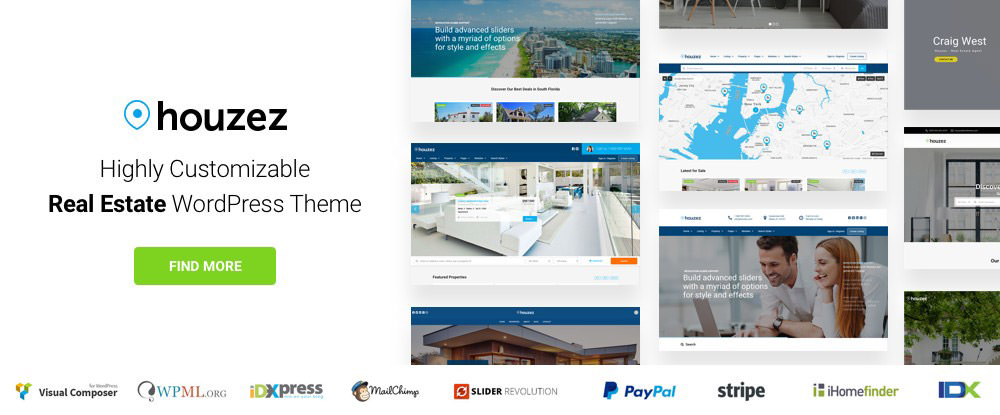 As its name implies, Houzez was created with a specific business sector in mind. It provides the features and functionality realtors and real estate agencies need to efficiently run their businesses. Features include a property management system, advanced property search capabilities, custom fields and IDX systems.
This specialty theme is responsive, customizable, and easy to work with.
6. TheGem – Creative Multi-Purpose High-Performance WordPress Theme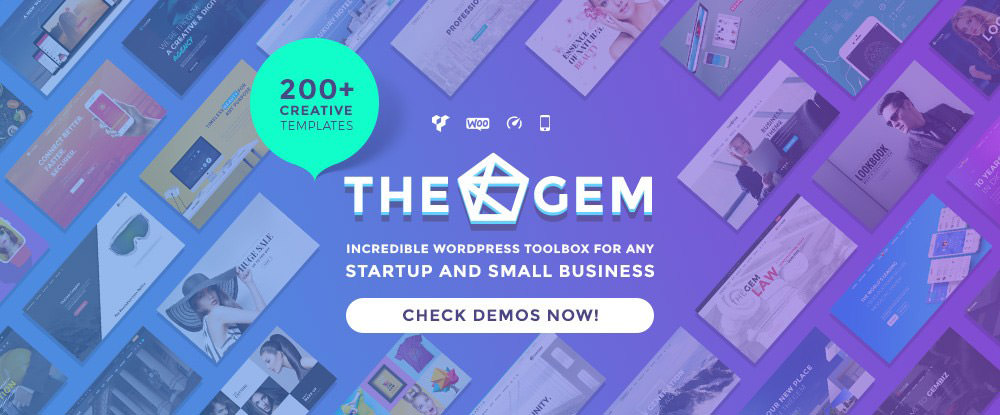 With a set of design concepts based on analyses of current UX trends, TheGem can rightfully be described as being one of the best WordPress themes on the market. Its page builder is the popular Visual Composer and the carefully selected set of plugins included in the package, not to mention a ready-to-go fashion store, provide all the extendibility and flexibility a web designer needs to deliver a quality product to a small business or startup.
7. Pofo – Creative Portfolio and Blog WordPress Theme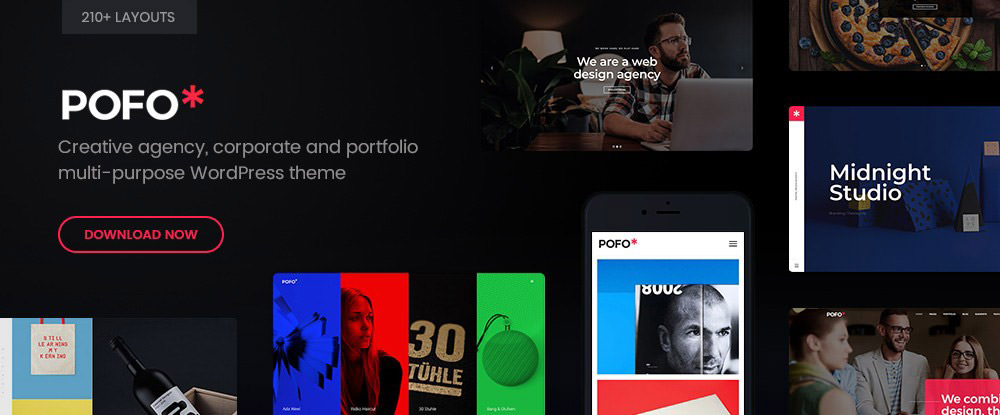 A significant percentage of small business website users is made up of creative agencies, teams, and individuals. The ability to display an outstanding online portfolio is key to the success of businesses like these and creating outstanding business and personal portfolios is what Pofo does best.
Featured items include 150+ design elements, 200+ home and demo pages, and useful plugins and thanks to careful consideration of optimisation for page loading speed and SEO.
8. Cesis – Responsive Multi-Purpose WordPress Theme
Using WordPress for small business websites is particularly valuable because of the many themes available to address a wide variety of business types and niches.
Cesis's intuitive UI coupled with a host of design elements and page-building options allows you to build websites that are perfect matches for virtually any small business or startup niche.
Conclusion
Did you like these top WordPress themes for startup and small business websites? This collection offers a range of potential candidates to pick from. The quality of these web-building tools merits careful consideration. They are representative of the best of their type on the market.
You needn't worry about making a bad choice either. You should be able to walk away with one or more WordPress themes that will be ideal for you. It will help you with creating any small business websites you have in mind.