There are plenty of tools on the market that can help you quickly and easily create a decent portfolio. But if "decent" isn't good enough for you, the number of readily available tools markedly decreases. Two things you need to build an awesome portfolio are inspiration and a high-quality toolkit. It should not place excessive constraints on what you can accomplish.
If either of these is missing, you're stuck with "decent" – or worse.
You may not want a portfolio that does not look much different from most of the others either. Too much sameness, and users are apt to scan through your work instead of stopping to study it.
That's one reason for selecting a WP theme with great features, functionalities, and ideas. They enable you to incorporate changes that can make huge differences in your work.
That's precisely what you will find in any of these 8 top portfolio themes.
1. Porto – Ultimate WordPress + eCommerce Theme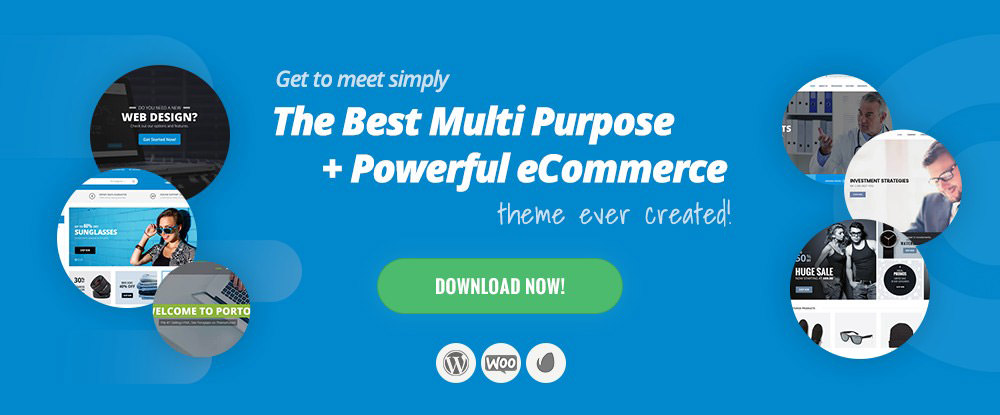 This super-fast Bootstrap 4-based multipurpose WP theme gives you the better choice you're looking for to bring your website designs up to a new level, and your portfolio designs as well. The reason behind this is simple. Porto's authors consistently keep up with and follow the latest web design trends and UX-enhancing techniques and adhere to best coding standards and practices.
Browse through Porto's features and you'll immediately begin to see how flexible and optimized for superb performance this web-building tool is. There's a whole host of eCommerce and portfolio demos and design options, and a speed optimization wizard to help you optimize your site one step at a time. Portfolios can be displayed in 6 different ways, plus Porto's slider, skin, breadcrumb, and grid options enable you to sell your products and showcase your work however you want to.
Porto is fully mobile ready, WooCommerce ready, and optimizes all major plugins including Visual Composer and Revolution Slider which come with the package.
2. BeTheme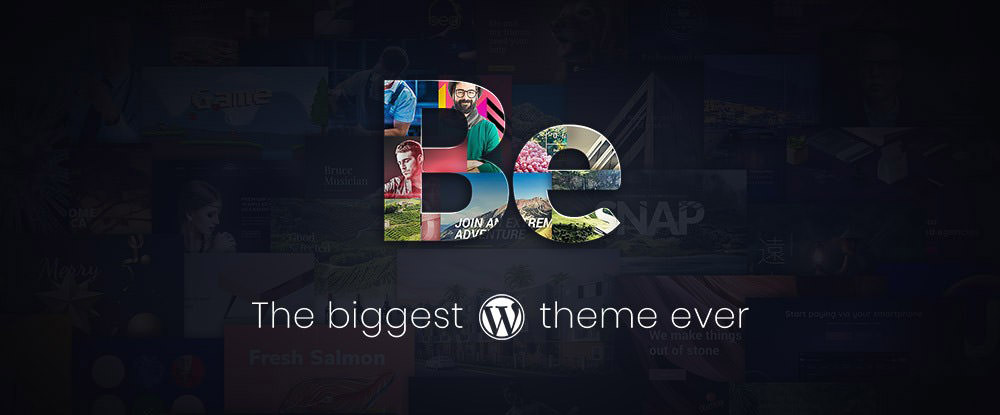 BeTheme, a top 5 ThemeForest bestseller, has long been noted for the flexibility it offers to web designers because of its comprehensive collection of core features. These core features include Be's outstanding selection of 350+ professionally-designed pre-built websites and intuitive one-click installer.
BeTheme has all the features, functionalities, and design options you're ever likely to need to build any type of website for any purpose, and this extreme flexibility carries over to portfolio design as well.
Core features like the popular Muffin Builder, a powerful Options Panel, shortcodes, grid options, sliders, special effects and more allow designers to create a website in as little as 4 hours and put together an impressive portfolio in even less time with no coding required in either case.
BeTheme is responsive, SEO-friendly, and you can expect outstanding support.
3. Kalium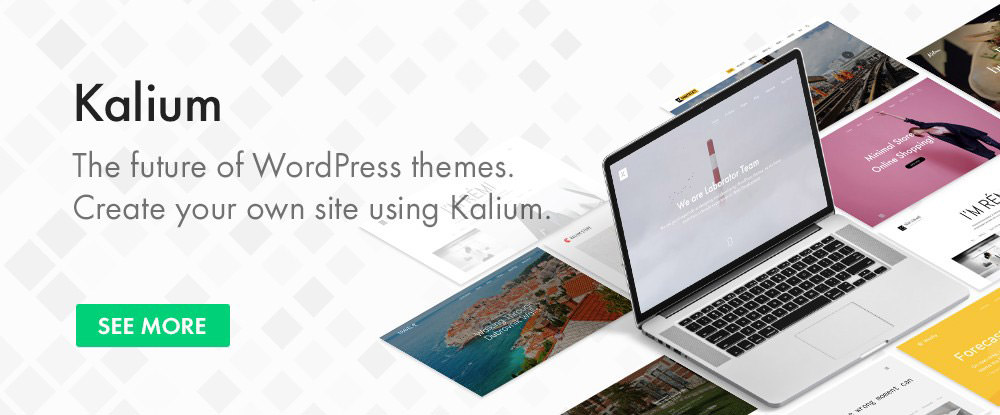 This responsive, highly-rated theme features a variety of rich theme options, full-page demos with eye-catching designs, a one-click installer and plenty of navigation options, header styles, shortcodes and special design elements and special effects. WPBakery, Kalium's premium drag and drop page builder makes website design easy and no coding is required.
With more than 30 different portfolio layouts in 7 main types, and plenty of options to align images and spacing and incorporate text you can showcase your work in the best way possible with Kalium. Because of Kalium's flexibility, it's unlikely you'll need to create your own layout, but the tools are there to do so should you feel the need to.
You'll also like what you see among Kalium's excellent selection of blog and shop layouts.
4. Uncode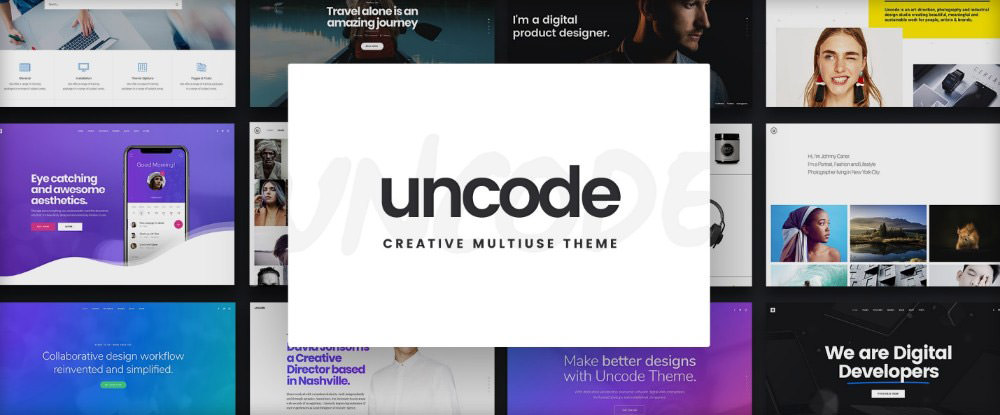 If you're stuck with a tool that provides the basics you need to design a portfolio but lacks the capability to help you with some of the finer design points, you should consider making the switch to Uncode.
Starting with any of Uncode's 16 portfolio styles, you can then address those "finer" design points using features like the Advanced Grid and Thumbnail Systems, the impressive new Gallery Manager, and Slides Scroll.
5. TheGem – Creative Multi-Purpose High-Performance WordPress Theme
Multi-purpose WordPress themes, as good as many of them are, sometimes come up short when providing you with the tools you need to build a portfolio that showcases your work in the best possible way. Such is not the case with TheGem.
This incredibly flexible theme may well be the best WP theme of them all for your portfolio design needs. TheGem features popular layout styles, a host of image and test placement options and adjustments, and more.
6. Studio 8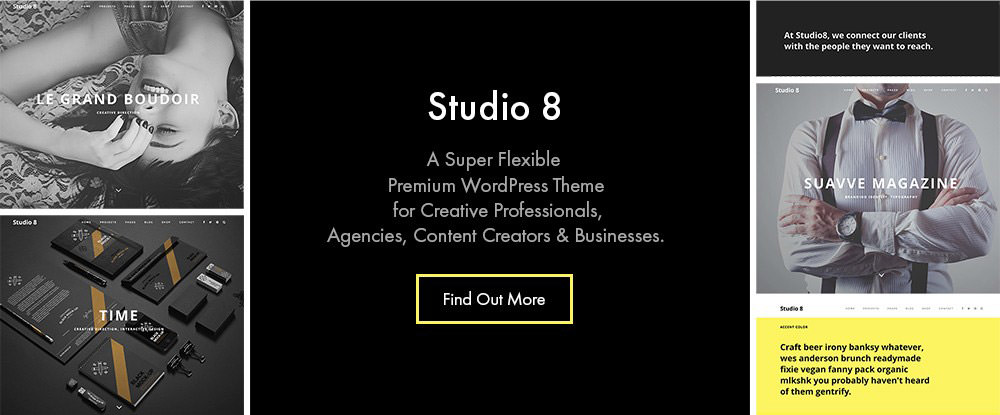 Given Studio 8's lightning-fast performance, 100% responsiveness, clean code, and other professionally and artistically- inspired attributes, it's no surprise that the websites and portfolios you can create with it will be every bit as impressive as is the theme itself.
Studio 8 is oriented toward artists, photographers, web designers, and other creative professionals and agencies. Studio 8 makes showcasing your products and selling them on an online shop of your own creation an easy, pleasurable task.
7. Pofo – Creative Portfolio and Blog WordPress Theme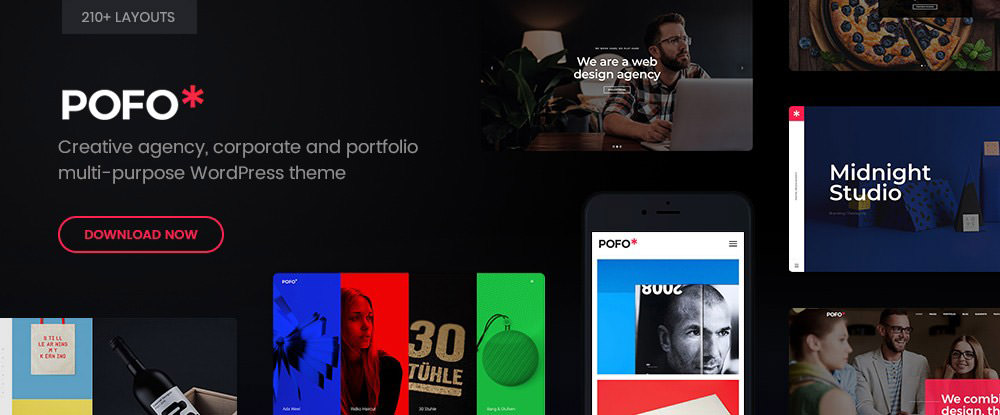 Pofo is a modern, blazing fast, and supremely flexible WP theme its authors created specifically for use by artists and creative teams and agencies. More than 150 pre-built design elements, over 200 demo pages, and 25+ ready-to-go home pages are part of the package.
Pofo is loaded with portfolio-building tools including the WPBakery page builder, Revolution Slider, and a bunch of blog and eCommerce features and plugins.
8. Cesis – Responsive Multi-Purpose WordPress Theme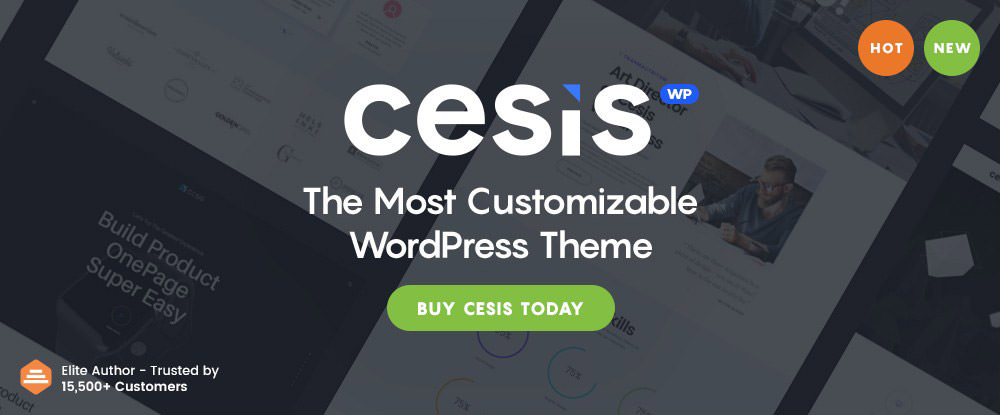 When you have an easy-to-use interface together with a whole host of design elements and design options, you have a tool at your fingertips that allows you to build almost anything with a minimum of fuss, or none at all. That's what Cesis brings to the table.
Import a ready to customize demo or pre-made template with a single click and your coding-free portfolio project is off and running.
Conclusion
Creating a spectacular personal portfolio can be easier than ever. This is when you have the right tool for the job. You can't make a bad choice here. It's more a matter of choosing one of several that would seem to best fit your needs.
Don't waste time trying to figure out which is the best of the bunch either. They all are.