You can use a WordPress plugin to create landing pages, customize your login page, adopt two-factor authentication, or even figure out how to optimize your site for you with artificial intelligence. In this post, we're going to add another item to that list, bringing you 10 plugins to create mobile-responsive blogs for you.
You don't need to have the skills, capability or budget to create a respnosible or mobile site from scratch these days. Just grab one of these plugins, install it and start customizing the end result to suit your branding needs. All it takes is just a few clicks.
Instagram Feed
As the name implies, the plugin does allow you to add Instragram photo gallery on to any posts and pages on your website. It is responsive out-of-the-box so you can get it set and up quickly.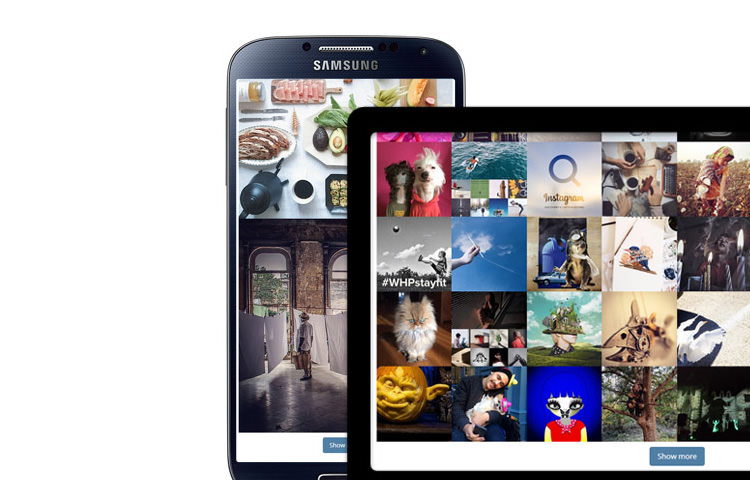 If you'd like to customize the output, the plugin provides a a handful of options which allows you whether to show a thumbnail or the full picture, display the Instagram "follow" button, and add your own custom CSS and JavaScript.
Responsive Menu
The Menu Navigation is one of the essential elements on your website. It has to be responsive to let users easily navigate the website on any screen size easily. This plugin allows you to add "responsive" menu navigation and optimized for touch-screen usage with nice animation flare.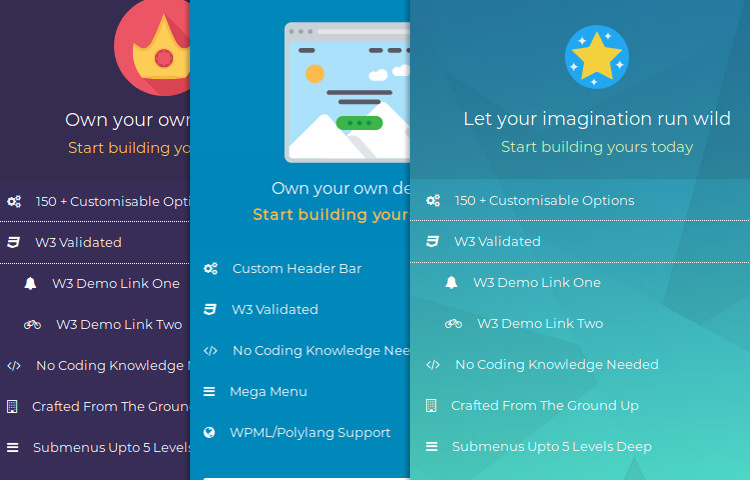 The plugin provides a pretty bunch of options for customization including to add the background, add custom CSS, change the animation, upload logos, set a custom trigger to display the menu, and a lot more.
DK Pricr
Creting a responsive Pricing Table can be a challenge. But with this plugin, you can set it up in a minute. You can create as many as pricing table without limitation. You can add title, subtitle, description, change the currency, add custom classes and CSS, and set the font size on to the Pricing Tables.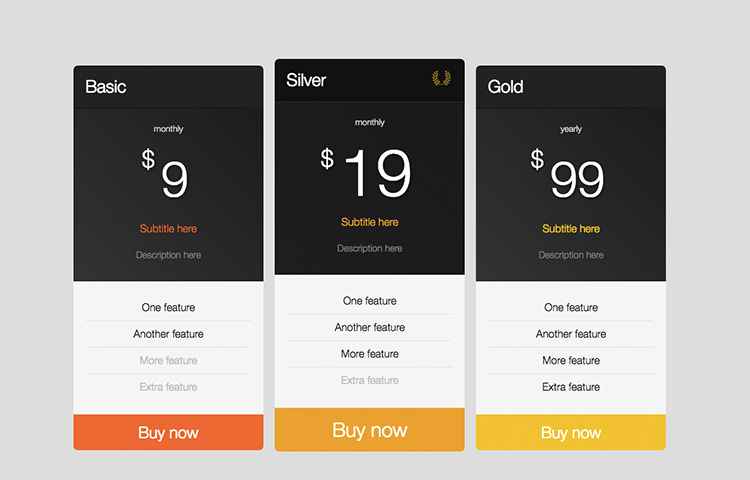 Page Builder by SiteOrigin
Page Builder by SiteOrigin is one of my favourite page builder plugins in WordPress ecosystem. It blends well with the WordPress interface, which makes it intuitve to use. The plugin allows you to create responsive layout with rows and columns right from the WordPress editor.
The things you can add to the layout is limitless, you can add basic content like the heading, paragraph, image, to something more complex like a Form, Button, and Image Slider through their free add-on.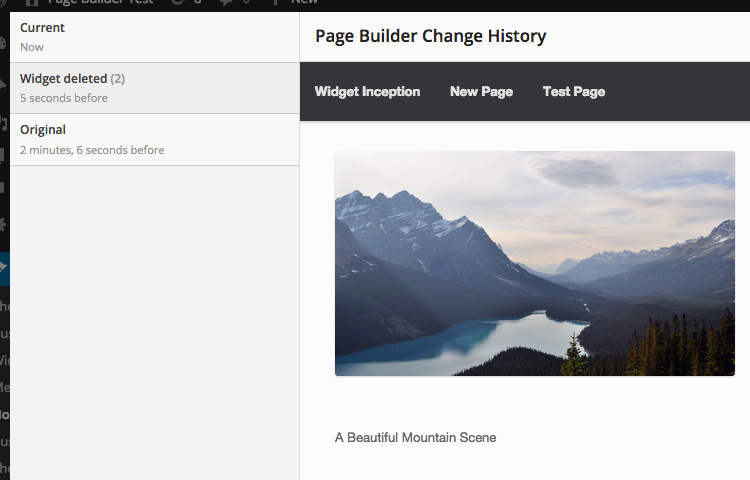 Responsive Lightbox
"Lightbox" effect is a method to display image at an overlay of the content. This plugin to enable lightbox to many type of contents on your website. Not only image, gallery, and video, it also allows you to set it for the Widgets, Comments, as well as WooCommerce product images. It's a pretty neat plugin.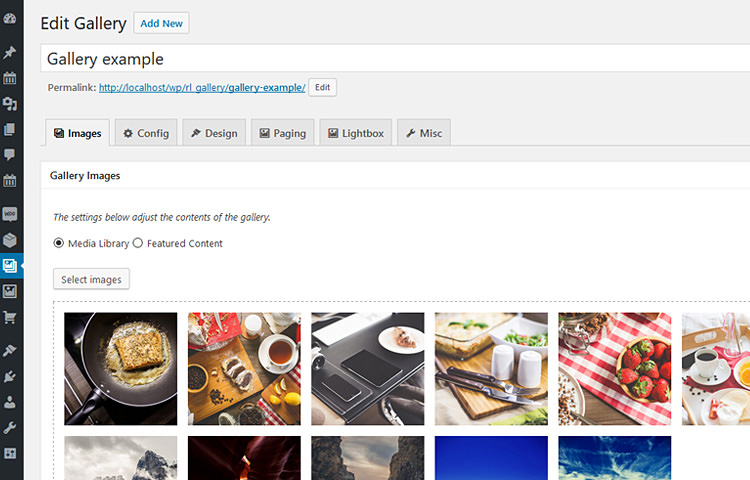 Master Slider
MasterSlider is a plugin that allows you to add a set of images and videos in a form of slider. It supports touch so users can naturally navigate the slider by a swipe in a touch-enabled devices. Still it's also compatible with many browsers including the older ones like IE8+, making it a pretty robust plugin.
Tabby Tabs
With this plugin, creating a tabbed content has never been easier. You can add tabs using the shortcode provided for instance, [tabby title="My Tab" icon="cog"]. You can, of course, add tabs as many as you need. The plugin is built with accessibility in mind. It uses semantic HTML markup, ARIA attributes, and allows for keyboard navigation.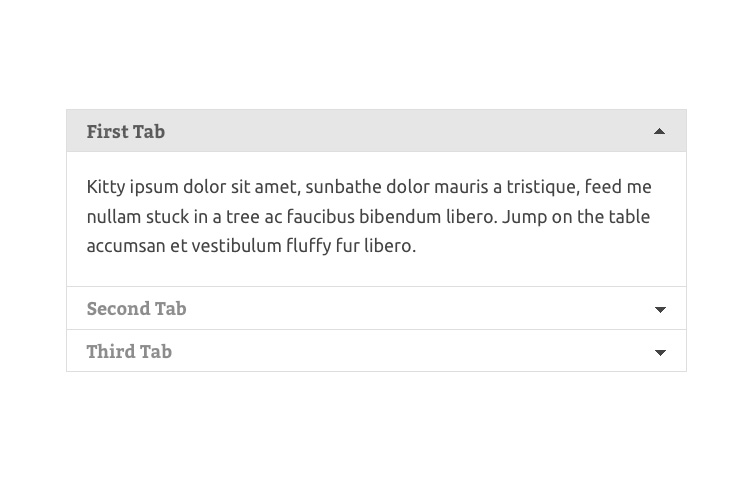 WP Responsive Table
If your content would require tables, look no further. This plugin allows you turn HTML tables on your content responsive, by enabling horizontal scroll in a small viewport. No config, settings, shortcode, or anything. It just works with simply an HTML table. Still you are able to customize the styles through the Customizer.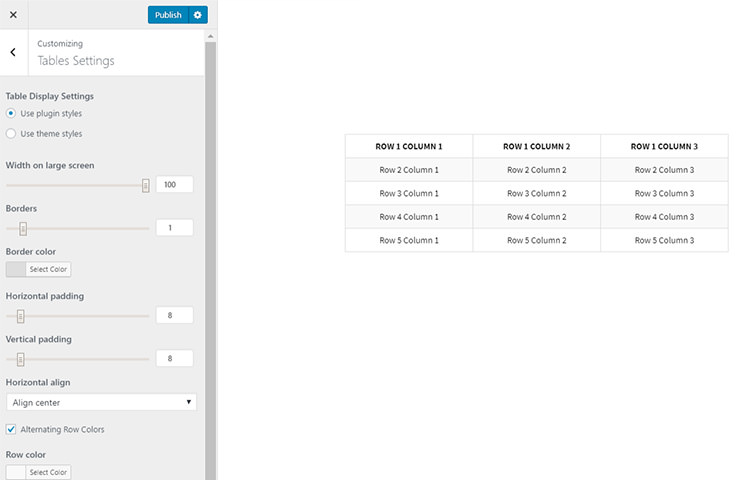 Photo Gallery Image
This plugin aims specifically at creating responsive gallery. You can add multiple images and videos on to the gallery and set it in a different layout available; Tiles, Carousel, Slider, and Grid. You can then add the gallery on to the page by using shortcode or a template tag.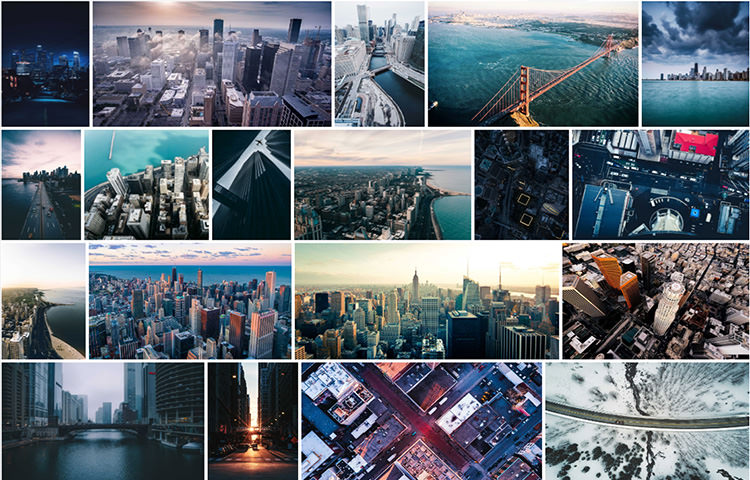 The Event Calendar
The Events Calendar is a neat WordPress plugin that allows you to set up an Event with the announcement, ticketing, and a calendar which is nicely responsive out of the box.